5000 Pilgrims To Witness Opening of Kedarnath, Yamunotri & Gangotri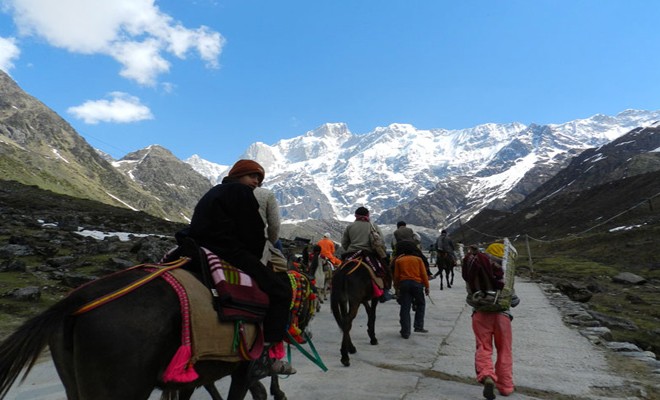 Kedarnath Yatra trek route to start from Gaurikund
On the opening time of Gangotri, Yamunotri and Kedarnath, thousand of pilgrims reach their before one night. Huge number of pilgrims turnout is being expected by local businessmen on Chadham route. The weather is beginning to favour the yatra and will result into increase number of pilgrims.
The Kedarnath doli has been reach Kedarnath from Ukhimath on Sunday. Today the shrine will open to pilgrims after Puja archanas. Over thousand pilgrims reach Kedarnath on Sunday only. Kedarnath Kapat will open at 07:00 am today. The chief guest on the opening of shrine will be Uttarakhand Governor Dr K.K Paul.
Same enthusiasm of pilgrims can be seen at Yamunotri and Gangotri. Both of these dhams will also open today. Over 3000 pilgrims has been reach to Yamunotri and 1000 in Gangotri. On saturday 24 buses went for chardham yatra from Rishikesh, which rise to 84 on Sunday.
---
---
Published Date: May 9, 2016
Last Updated On: May 9, 2016
---