7 Women ride to Mana Pass in Uttarakhand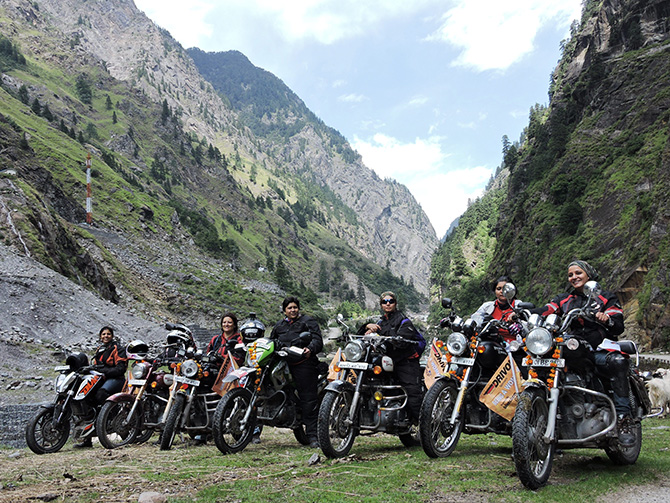 Women group ride to Mana Pass in Uttarakhand
A group of seven women made their journey from Dehradun to Mana on their heavy-duty motor bikes. Seven women from Maharashtra undertook a tough expedition to Mana Pass in bikes from Dehradun. This women group was formed in 2011 and have enoyed their rides to many challenging paths. This time they choose the highest motorable pass, Mana.
The group of women travelled 15 days to reach Mana from Dehradun via Uttarkashi, Tilwara, Badrinath.
Here is journey pics of these seven women.
News/ Pic Src : The Better India
---
---
Published Date: March 14, 2016
Last Updated On: March 28, 2016
---