Ambani donates Rs 1.5 cr to Badri Kedar Temple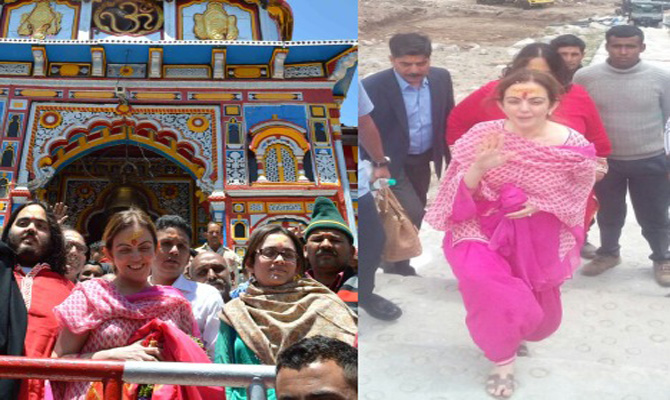 Ambani's visit Badrinath, Kedarnath
There are donations coming for Kedarnath – Badrinath Dhams before the opening of shrines. India's leading businessman Mukesh Ambani has given 1.5 cr check to Badri Kedar Committee. Over 64 lakhs will be provided for Kesar and Sandalwood used in Puja's in the shrines. The remaining 90 lakhs will be used for development of Sanskrit Schools.
In 90 lacs donation, Sanskrit schools under temple committee will set up libraries in these schools adding books related to sanskrit literature, history, religion etc. Last year Mukesh Ambani visited Badrinath after his team won IPL.
Huge Registrations for Abhishek Puja
Temple official told that this season huge number of pilgrims has done advance online bookings for Puja Archanas in Badrinath Dham. Till now over Rs 5 Lac revenue generated from advance online booking for 2016 yatra season. It was Rs 40,000 , 64000 and 2 Lac only for consecutive 2013, 2014 and 2015 respectively.
---
---
Published Date: April 12, 2016
Last Updated On: April 12, 2016
---