Badrinath during the freezing winters of January by 9 Bikers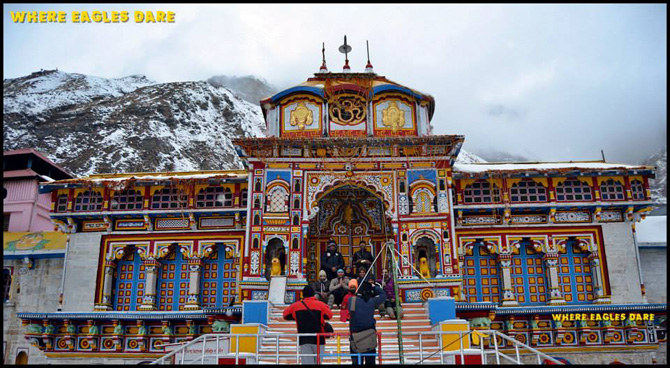 Team at Badrinath Temple
Bikers Team in front of Badrinath Temple
Visiting Badrinath shrine during the season is itself a challenging task, but going there when it is not only closed, inaccessible but covered with snow, is extremely thrilling and adventurous.
But, Nine bikers from Delhi with the trek organizer Mr. Tilak Soni of 'Where Eagles Dare' made the this nearly-impossible task to an achievement, when they completed their tour to Badrinath during Jan.
There were seven Bullet Enfield motorcycles and two KTM 200 CC bikes, the group completed the first motorbike expedition to Badrinath in winters.
Team leader Tilak Soni says: "We took special permission from the local administration. We managed to reach Badrinath on January 13 and then back to Delhi on January 15."
The aim of the group was to tell people that Uttarakhand is a heaven for tourists, one does not have scare when one planning to visit Uttarakhand after the flash floods of June 2013.
Some pictures of the Tour (by Tilak Soni)
---
---
Published Date: January 16, 2014
Last Updated On: January 29, 2014
---