Badrinath Temple closed for winter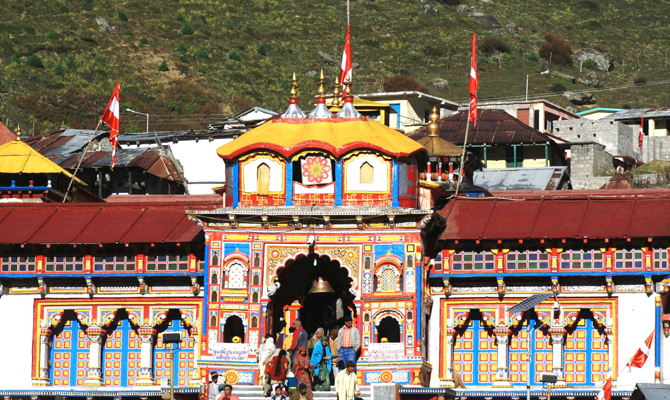 Badrinath Temple closed for winter
The famous religious Himalayan shrine Badrinath was closed on Saturday for winter.
The season spotted a small number of visitors.
"This year, the shrine received 1.8 lakh pilgrims. However, before the 2013 catastrophe, 12 lakh pilgrims used to visit the shrine every yatra season," Chamoli District Magistrate S.A. Murugesan said.
But the pilgrims will be able to see the shrines by visiting at the respective places they are temporarily shifted to for a time period of six months..
The idol of the Yamunotri shrine is moved to Kharsali, of Gangotri to Mukhba, of Kedarnath to Ukhimath and of Badrinath to Pandukeshwar.
Roads to the Badrinath shrine, which were undergoing repairs after the damage during the 2013 deluge, are still under repair.
News Src : The Hindu, Chamoli (Badrinath)
img src : WordPress
---
---
Published Date: November 28, 2014
Last Updated On: March 3, 2015
---