BJP teams to inspect Char Dham Yatra route preparations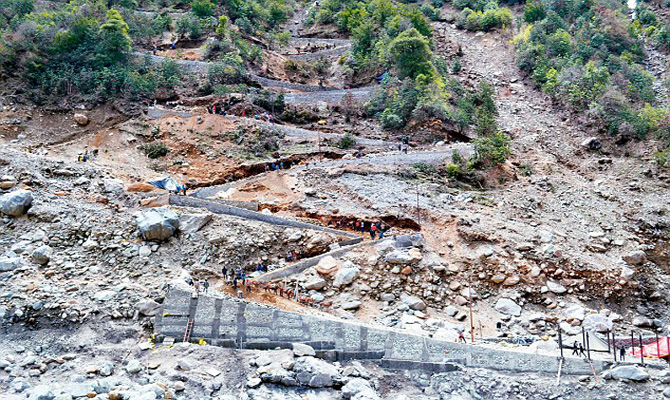 BJP teams to inspect Char Dham Yatra route preparations
In the concern with the onset of Char Dham Yatra, the state BJP has decided to assess all the prepartions done so far by the administration for the Yatra. The state BJP will send its teams headed by MLAs and senior party officials on the Char Dham route to review preparations made by the administration for the yatra.
The teams will review the construction work underway after the ravaging 2013 deluge.
The state party chief, Teerath Singh Rawat said, "Four to five teams comprising MLAs and party officials will cover the Char Dhams by road to get acquainted with the preparations made by the administration and the government. The inspection wil be held from 17 April to 19 April. Then the final report will be submitted to the Governor KK Paul and the Union Home Minister.
"The reports of swindling of the funds granted for the restoration work have been received. All this will be thoroughly checked upon by our tem member," said Rawat.
Chief Minister Harish Rawat too had said he would inspect work underway for the Char Dham Yatra.
The BJP chief said the party had achieved the target of enrolling 15 lakh new members. "We have extended the recruitment drive date till April 30," said Rawat.
News Src : Tribune India, Dehradun
img src : Dailymail
---
---
Published Date: April 9, 2015
Last Updated On: April 10, 2015
---