Haridwar to Kedarnath (Gaurikund) Daily Bus Service from GMOU & Himgiri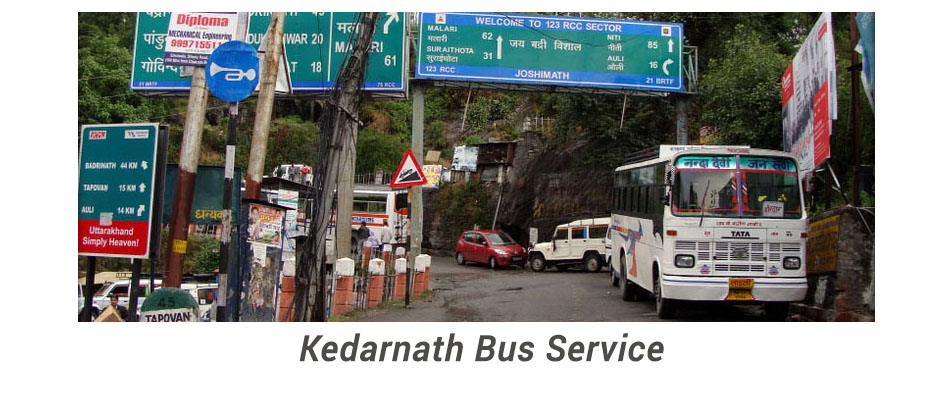 Kedarnath Bus Service
GMOU and Himgiri has started direct bus service to Kedarnath from Haridwar. Now pilgrims can board on direct bus to Gaurikund from Haridwar. Bus service on the Haridwar – Gaurikund has resumed after 2013 flood. There will be two operators which run Haridwar – Kedarnath (Gaurikund) daily bus service at separate time.
Haridwar Kedarnath (Gaurikund) Daily Bus Service
The daily bus between Haridwar & Gaurikund (Kedarnath) will depart at schedule time. GMOU bus will depart at 05:15 am and Himgiri at 07:10 am morning. The buses will reach Gaurikund till 12:00 noon and: pm respectively. Also there is another bus service to Gaurikund which start from Rudraprayag at 08:30 am daily.
The distance between Haridwar and Gaurikund is 231 kms. For the past few years after flood calamity, there were no buses for Gaurikund from Haridwar. Pilgrims now can take bus from Haridwar to Gaurikund and then trek 16 kms from Gaurikund to Kedarnath Temple.
Haridwar to Kedarnath (Gaurikund) Bus Schedule
| | | |
| --- | --- | --- |
| Bus Route | Operator | Departure Time |
| Haridwar to Gaurikund | GMOU | 05:15 am |
| Haridwar to Gaurikund | Himgiri | 07:10 am |
Chardham Bus Rates :: Chardham Car Rental Rates :: Chardham Yatra Online Registration :: Badri-Kedar Online Puja Booking (Advance)
---
---
Published Date: April 5, 2015
Last Updated On: April 5, 2017
---