Hemkund Sahib ready to welcome pilgrims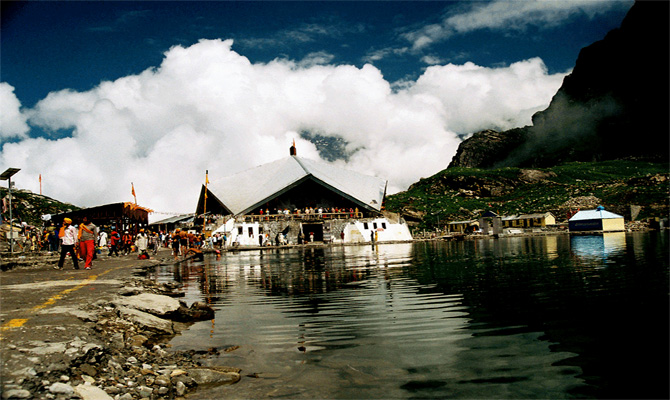 Hemkund Sahib Yatra route cut short by 4 km
Hemkund Sahib is ready to recieve pilgrims. The holy shrine of Sikh, Hemkunt Sahib Gurudwara will be opening on 25 May 2016. The decoration work on the Hemkund Sahib route are being decorated to recieve devotees. Srinagar gurudwara decoration work is being done by 45 pilgrims from Delhi. On wednesday evening, the flag of Nishan Sahib in Srinagar was decorated.
The first Jatha for Hemkund Sahib will be from Srinagar on opening day of holy shrine. Over 400 pilgrims will leave for Hemkunt Sahib. Srinagar gurudwara has arrangements for more than 800 pilgrims.
Power department has also completed electricity supply work at Hemkund Sahib. For the last one month over 10 personnel has been working on electricity lines between Ghangaria and Hemkund Sahib.
---
---
Published Date: May 20, 2016
Last Updated On: May 20, 2016
---