Hunger Strike for Badrinath Highway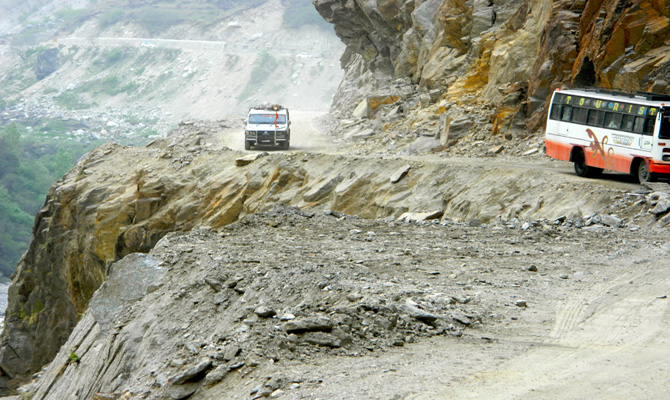 Hunger Strike For Badrinath Highway
Sadhu-saints and local people's movement has intensified demanding improvement of national highway. The plea running from August 28 consecutive was transformed into a fast unto death on Saturday.
After morning prayers in Badrinath Dham at ten o'clock in the morning, the disaster conflict Chairman of the Executive Committee and the local priest Shambhu Prasad Pandey, Vinod Navani started fast unto death. Pandukeshwar in support of the movement, Lambagad, Padgasi, Arudi, Ptudi and hundreds from Hanuman Chatti palace came to fast.
Saturday morning at nine o'clock Dham struggle committee called merchants, Tirthpurohit, saints and people from Mana and Bamni village for a rally on account of demonstration.Then the people began to fast unto death.
The protestors demanded the improvement of the highway to be done soon or declared to close down the Badrinath Shrine and the movement will be continued next October Badrinath in the winter. Committee spokesman said the governance movement towards development Jugran has been overlooking the matter. On this occasion, Dr. Jamuna Prasad Rawani, Gunanand Kotiyal, Arvind Sharma, Rajesh Mehta, Pradeep Kotiyal, exuberant Dimri, Amit Tripathi, Rahul Mehta, Ashish Mehta and Virender Sharma were present.
News Src : Amar Ujala, Dehradun
img src: WordPress
---
---
Published Date: September 21, 2014
Last Updated On: March 2, 2015
---