More Biometric Centres to be build on Chardham route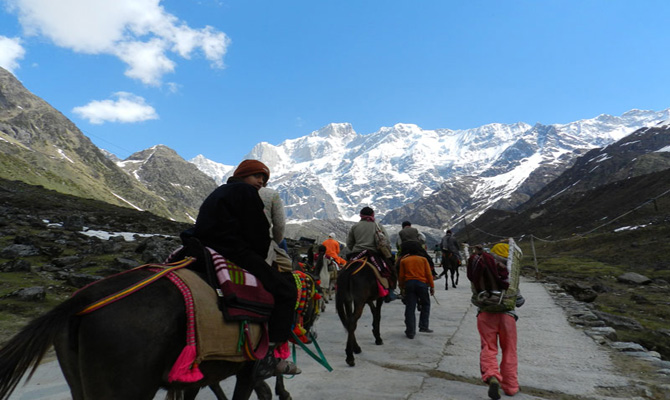 Gangotri-Yamunotri visitors to undergo biometric registration
Tourism department is going to set up more biometric centres on the way to Chardham. The department will track down the pilgrims status after one get register at one of the biometric centres.
Special Checks at Biometric Centres in Chardham Yatra
After the aftermath of 2013 floods in Kedarnath, the biometric registration was introduced in 2014. It will collect information such as Fingerprints, Photograph, Helath details and Phone numbers of pilgrims which will be very beneficial in tracking and recognising pilgrims.
Advantages of Biometric Registration
– Special Registration Card will issue to pilgrim after Biometric registration
– Registration card will help in tracking inroute pilgrims
– Pilgrims can avail government services like food & lodging using registration card
As per now there are 12 biometric registrations centres in Chardham route. More such centres will be build for the forthcoming season starting from 09 May. Along with these, more bio-digestor toilets and resting centres will be made.
Sign Boards on Chardham Route
Governor of Uttarakhand has given directions for tourism department to put sign boards at every 50 kms on Chardham route.
The sign boards will have informations for pilgrims about amenities such as rest houses, hospitals, fuel pumps, portable water and public conveniences.
News Src : HT, Dehradun
---
---
Published Date: April 15, 2016
Last Updated On: April 20, 2016
---