More than 23k devotees visit Kedarnath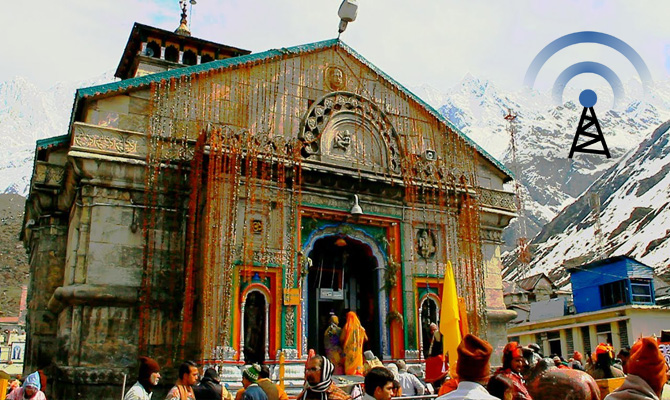 Free Heli Services, Wi-fi roll out in Kedarnath
The revived Char Dham Yatra is receiving a remarkable feed back with the increasing number of pilgrims. So far over 23,000 devotees are believed to have visited Kedarnath shrine since its opening on April 21.
A senior IAS officer in the state government said a joint on-the-spot survey conducted by a 40-member team of officials from tourism, PWD, Nehru Institute for Mountaineering and Disaster Management department, which ended four days ago, revealed that over 23,000 pilgrims and tourists had managed to reach Kedarnath through motorable routes to offer their prayers in the shrine.
Members of the survey team said these pilgrims had registered themselves for Kedarnath yatra at Rishikesh before setting out on their holy journey. The number of pilgrims is the highest as compared to the previous years after the calamity.
Chief minister Harish Rawat said, "The way devotees have been enrolling for the Kedarnath yatra ever since the shrine's portals re-opened, it shows that pilgrims and tourists have fully recovered from the 2013 disaster."
According to the sources the number of devotees for Kedarnath yatra had gone down swiftly in 2014 due to the flash flood and landslide calamity in 2013.
Tourism department officials said the number of devotees for Kedarnath and other Char Dham may go up in the coming days with suitable arrangements made by the state government for yatris.
News Source : The Times of India, Dehradun
---
---
Published Date: May 10, 2015
Last Updated On: May 11, 2015
---