Over 5.5 Lac make Charm Dham pilgrimage till now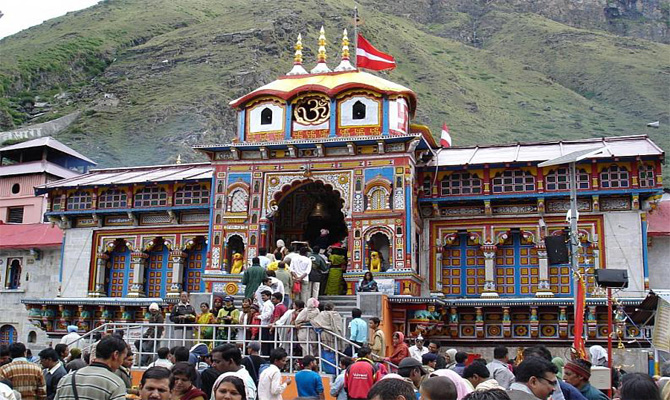 Char Dham Yatra 13601 pilgrims registered so far
Few days before when the pilgrimage to Char Dham Yatra began the state government and the Rudraprayag administration estimated that barely 01 lakh devotees would visit the Kedarnath shrine. But faith conquered over fear as a large number of devotees came to bow their heads in front of the shrine. Over 5.5 lakh devotees have came to Char Dham Yatra in which 1.5 Lac pilgrims alone are visiting the Kedarnath shrine. There are four more months to go and the numbers are expected to rise like fire. Due to the devastation caused by the havoc the numbers has fallen down to a trickle barely in thousands. The less number of pilgrims was major concern for the state as well as the businesses which were thriving because of tourists like hotels, transporters, dhaba owners and mule suppliers.
Contradicting the public response to the yatra, the Rudrprayag district magistrate Raghav Langer had a ray of hope that the number of Kedarnath pilgrims may cross 02 lakh. Before the mishappening in 2013 over 05 lakh devotees visited the shrine. With a radiant smile and a ray of hope Mr. Raghav Langer stated that by 2017 – 2018 the number of pilgrims are going to cross the bar.
According to Langer at the time of catastrophe which was given the name of Himalayan Tsunami, it was decided that yatra should discontinue for the next 08 to 10 years. But the calamity could not curb the devotion of the pilgrims and we were able to the mitigate the fears of the pilgrims across the country. He further states that the state and district authorities are working in coordination to restore the infrastructure and peoples livelihood in the entire region.
There has been a significant number of increase in the number of pilgrims as only Badrinath witnessed more than 01 lakh pilgrims in 2014. DM states that this has boosted the revenue and tourism sector. It has represented a good picture of Uttarakhand across the globe.
The portals of Gangotri and Yamunotri shrines were opened on April 21. The pilgrimage for Kedarnath and Badrinath began on April 24 and April 26 in utmost splendor. As compared to 2014 the number of pilgrims at Yamunotri has risen up from 38,221 to 91,671. The number of devotees at Gangotri has almost shocked us as it has doubled in just first two months of pilgrimage. Uttarkashi superintendent said , it is an encouraging sign for us. The administration as well as the police are doing their utmost to ensure a good turnout of pilgrims in 2015.
News Src : TOI
---
---
Published Date: June 25, 2015
Last Updated On: June 25, 2015
---