Photometric registration begins for Char Dham Yatra in Rishikesh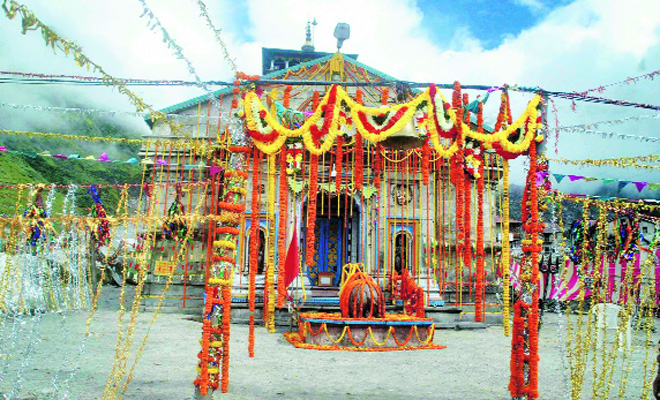 Photometric registration begins for Char Dham Yatra in Rishikesh
Photometric registration for the famous Char Dham yatra which is set to begin from 21 April has been started. First day began by the registration of five pilgrims in BTC, Rishikesh.
The centres will be opened from 10 am to 6 pm till 20 April after which the timings will change to 7 am to 10 pm.
Regional head of the company, Shrinivas said, offline as well as online registration facility has been provided.
To avail the facility pilgrims will be required to go through tourism website www.onlinechardhamyatra.com where registration will be confirmed after payment of Rs. 50/- as registration fee.
Around 17 registration centres have been set up on the yatra route for the offline registration facility, in which the registration process will begin from 20 April.
10 vehicles granted Green Card
After receiving positive results from assessment and technical supervision of applications, State Roadways granted green card to 10 vehicles to be run on char dham route. In Assistant Division Transport office situated on Haridwar Bypass road, the process of granting green cards to the running vehicles was started. Vehicles lined up for the registration on the first day. Assistant Division Transport Supervisor (technical) Alok Kumar, after the successful verification of RC, insurance, permit, etc granted green card to 10 vehicles.
News Src : Amar Ujala, Rishikesh
img src : Indianexpress
---
---
Published Date: April 16, 2015
Last Updated On: April 20, 2016
---