Ponies & Palkies Rates for Yamunotri Dham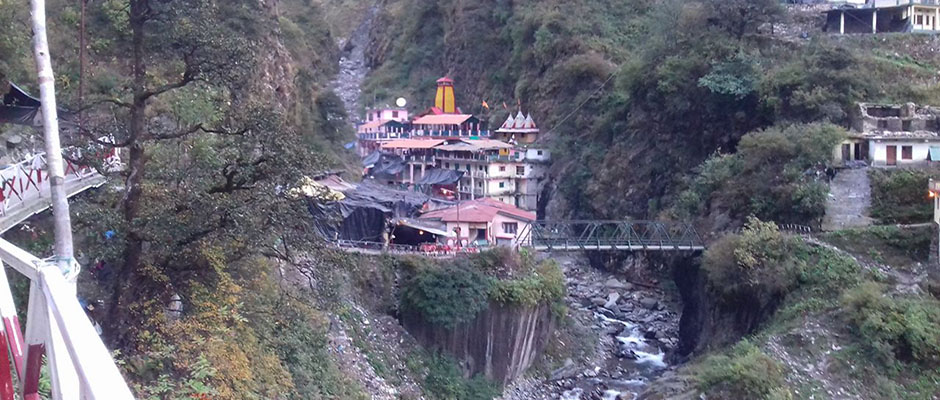 Yamunotri Temple
Yamunotri temple is one of the revered shrine located at short trek (6 kms) from Janki Chatti. Pilgrims can trek to the temple by walk or take Ponies & Palkies. The ponies and palkies can be book on prepaid counter at Jankichatti. There are fixed rates for Ponies, Dandi (Palki or Palanquins) and Kandi for Yamunotri temple trek.
Ponies and Palkies Rates for Yamunotri Dham
The fixed rated have been decided now for Ponies and Palkies for Yamunotri dham. It been noted that Yamunotri shrine can be reached after trek of 6 km from Janki Chatti. Various ponies and palkies operators provide horses/ mules/ palki to pilgrims to reach Yamunotri from Hanuman Chatti and Janki Chatti.
Rate List for Ponies & Palkies in Yamunotri
Service Type
One Side Rate
Two Side Cost
(including maintenance cost)
Night Halt Charges
Wages
Maintenance Cost
Total Cost
Porter (Upto 40 Kg)
330/-
80/-
410/-
740/-
230/-
Ponies/ Horses (One Side)
a) Adult/ Child (Upto 60 kg)
330/-
80/-
410/-
740/-
350/-
b) Adult/ Child (Above 60 kg)
410/-
80/-
490/-
900/-
350/-
Kandi (One Side)
a) Adult/ Child (Upto 40 kg)
280/-
80/-
360/-
640/-
230/-
b) Adult/ Child (Upto 60 kg & above 40 kg)
330/-
80/-
410/-
740/-
230/-
c) Adult (Upto 90 kg & above 60 kg)
410/-
80/-
490/-
900/-
290/-
c) Adult (Above 90 kg)
490/-
80/-
570/-
1060/-
290/-
Dandi (Palanquins) (One Side)
a) Weight Upto 50 kg
890/-
300/-
1190/-
2080/-
690/-
b) Weight Above 50 kg
1130/-
300/-
1430/-
2560/-
920/-
---
---
Published Date: May 19, 2012
Last Updated On: January 31, 2017
---