Sikh's Jathas leave for opening of Hemkund Sahib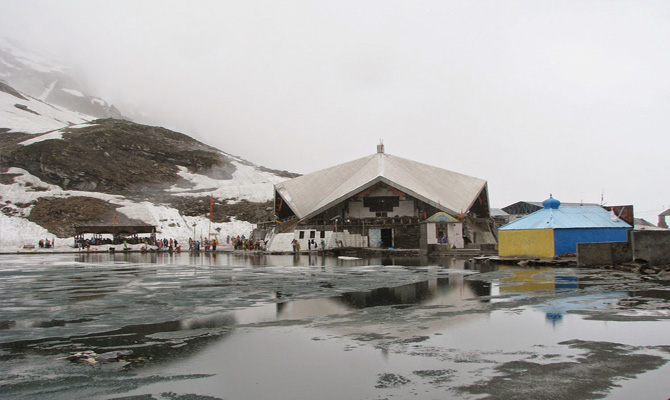 Hemkund Sahib to be shut for winters
Many groups (Jathas) of Sikh pilgrims have been left for Hemkund Sahib before opening. The sacred place for Sikh religion Hemkunt Sahib will be open for pilgrims on 25th May.
Famous as the fifth dham of Uttarakhand, Hemkund Sahib's opening preparations is completed now. Special preparation is being made by the Hemkund Sahib Management Trust in expectation of huge pilgrims turnout this year.
After the construction of road till Pulna, now the trek distance get short by 4 kms. The langer by Gurudwara will run continuously for 24 hrs everyday.
All pilgrims going for Hemkund Sahib Yatra should have to done Photometric registration. The trust has also setup a registration counter in Gurudwara on Lakshman Jhula road.
The trust told that the pilgrims will get Pinni as prasad. The prasad will be prepared after Ardas and Bhog in Govindghat.
---
---
Published Date: May 24, 2016
Last Updated On: May 24, 2016
---