UK gov seeks ADB's funding for Char Dham Yatra projects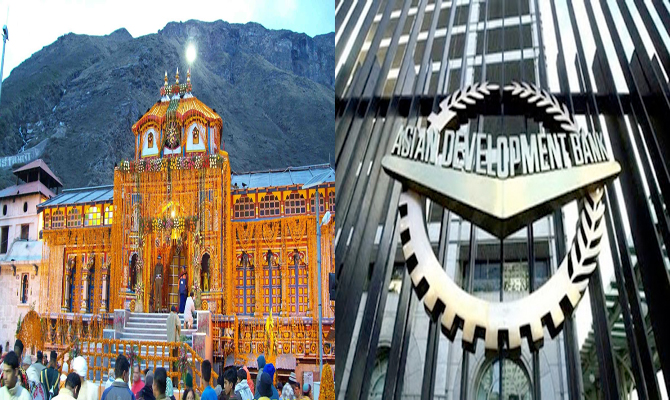 Uttarakhand gov seeks ADB funding for Char Dham Yatra projects
Uttarakhand Government has put forward the proposal to Asian Development Bank for rendering financial support to the Char Dham based project. The project introduces the tracing of pilgrims in times of crisis through the radio frequency identification technology on char dham yatra route.
Tourism Secretary, Umakant Panwar said according to which, an RSID chip will be tagged on to the usual ID cards of pilgrims on way to the Himalayan shrines which will help rescuers locate them in case of a disaster.
Panwar told reporters at a joint press conference along with Disaster Management Secretary Meenakshi Sundaram and PWD secretary Amit Negi.
He also told the proposal has been sent to ADB, of which response will be known in a week. Implementation of the project is likely by the next yatra season. Responding to the questions on char dhyam yatra he said 97 per cent of the work has been done but some roads are still being repaired in patches on the pilgrimage route.
Badrinath-Kedarnath route is presently covered with 8-10 ft snow, the removal of which is in progress and will soon be ready for the pilgrims, he said.
Disaster Management Secretary Meenakshi Sundaram said, "SDRF companies have been deployed along char dham route especially to vulnerable areas for the safety of pilgrims and 200-300 JCBs have also been given to clear road blockages."
Gangotri and Yamunotri will reopen after the winter break on April 21 to be followed by Kedarnath on April 24 and Badrinath on April 26.
News Source : Zee News, Dehradun
---
---
Published Date: April 20, 2015
Last Updated On: April 20, 2015
---