Badrish Laddu Order Online
---
---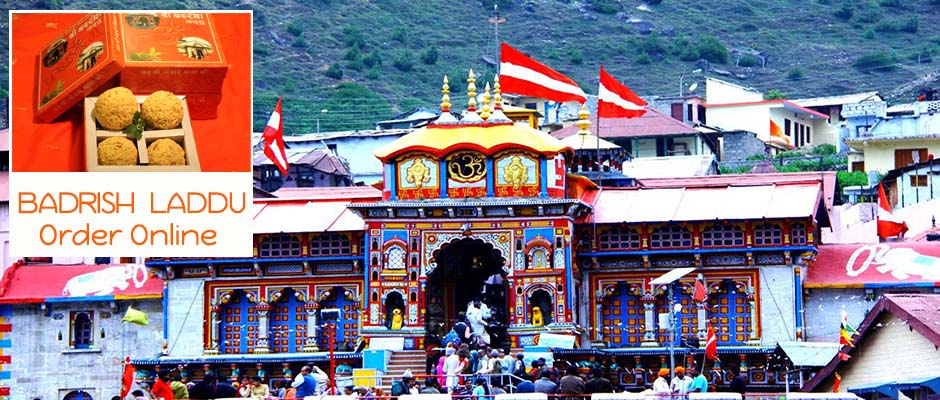 Badrish Laddu Order Online
Badrish Laddu, a prasad of
Shri Badrinath Temple
is taken as a special blessing of Lord Shri Badri Vishal. The prasad is made by healthy and delicious ingredient such as Chaulai, Kesar and dry fruits. It distributed by Shri Badrinath-Kedarnath Temples Committee (BKTC). The committee also distribute Shri Badrish Laddoo through online order at a minimum cost.
---
---
Badrish Laddu Order Online
Pack of 2 laddus : Rs. 120/- + Rs 75/- Delivery charges
Pack of 4 laddus : Rs. 240/- + Rs 150/- Delivery charges
Badri Laddu is available online and devotees can order it throughout the year.
Badrish Laddu Ingredients
– Chaulai ( Rajgira/Ramdana/Amaranthus/Jaggery)
– Kesar
– Dry fruits
For any query or booking, Contact :
Mobile : 09897459582
email : badrishladoo@gmail.com
Delivery Time : 15 Days (depends on road/ weather condition as well)
---
---
Add Comments and Suggestions or Ask Questions about "Badrish Laddu Order Online"
We would be glad if you can comment below and provide your valuable suggestions and feedback on Badrish Laddu Order Online. If this Badrish Laddu Order Online page have any wrong information/list or out of context content, then you can report us as well.
If you have any questions, you can also ask as in the following comments section. Our team will try to provide you answers/solutions.