Underground Cave Will be Built in Kedarnath
---
---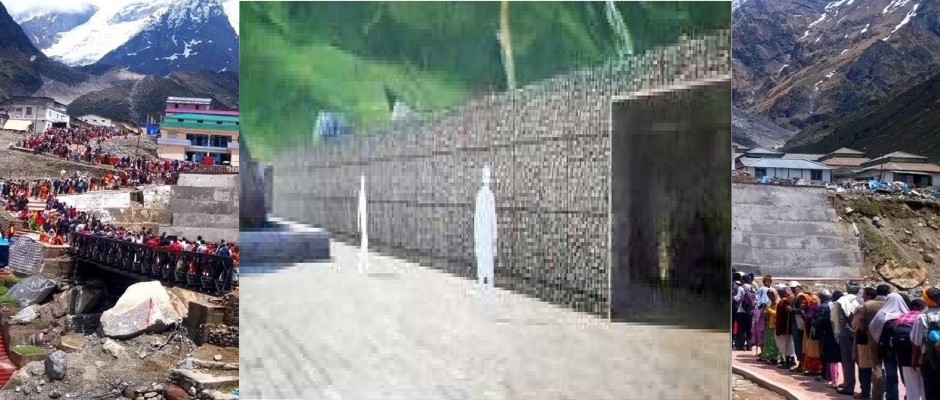 Model form of underground cave
The Adi Shankaracharya's Mausoleum (समाधि) which is behind the Divya Shila in
Kedarnath,
will be made in the underground cave. A 100 meter long cave will be prepared for this. Cave construction work will be started soon. Adi Shankaracharya's mausoleum (समाधि) was also damaged in the year 2013 in the calamity. After this the work of repairing the site of the Samadhi was started.
---
---
Mausoleum (समाधि) of Adi Shankaracharya will be built in the underground cave
Last year, when Prime Minister Narendra Modi reached Kedarnath, he declared that the Mausoleum of Adi Shankaracharya's will be built in a grand form. Mangesh Ghildial, District Magistrate of rudraprayag said that all the plans of construction have been prepared according to the orders of the Prime Minister. He said that a cave will be constructed in the area of 3 sq. Meters.
Underground cave will be built behind the Divya-Shila
Here, one thousand pilgrims will be able to see the Samadhi of Adi Shankaracharya together. He told that the Prime Minister had suggested that no construction should be done behind the Kedarnath temple so that devotees could easily observe natural beauty of Kedarnath. Therefore, it was decided to make the mausoleum underground. He said that in the past, the mausoleum of Adi Shankracharya was behind the temple; even now Samadhi is being built at the same place. DM Rudraprayag informed that apart from this, arrangements for seating of devotees will be arranged around Divya Shila.
---
---
Published Date: October 1, 2018
---
Add Comments and Suggestions or Ask Questions about "Underground Cave Will be Built in Kedarnath"
We would be glad if you can comment below and provide your valuable suggestions and feedback on Underground Cave Will be Built in Kedarnath. If this Underground Cave Will be Built in Kedarnath page have any wrong information/list or out of context content, then you can report us as well.
If you have any questions, you can also ask as in the following comments section. Our team will try to provide you answers/solutions.