Char Dham Opening & Closing Dates 2022
Opening & Closing Dates of Chardham shrines in 2022
The holy shrines of Chardham opens every year with the advent of summers in April-May and closes with the starting of winter months October-November. The Char Dham shrines, Kedarnath, Badrinath, Gangotri and Yamunotri, remains open for pilgrims from Apr-May to Oct-Nov. All the shrines get closed for winters and could be worship at their winter abodes.

Char Dham Opening & Closing Dates 2022
| Chardham Temples | Opening Date |  Closing Date |
| --- | --- | --- |
| Kedarnath | 06 May 2022 | 27 Oct 2022 |
| Badrinath | 08 May 2022 | 19 Nov 2022 |
| Gangotri | 03 May 2022 | 26 Oct 2022 |
| Yamunotri | 03 May 2022 | 27 Oct 2022 |
Char Dham temples opening & closing dates for 2022 announced ..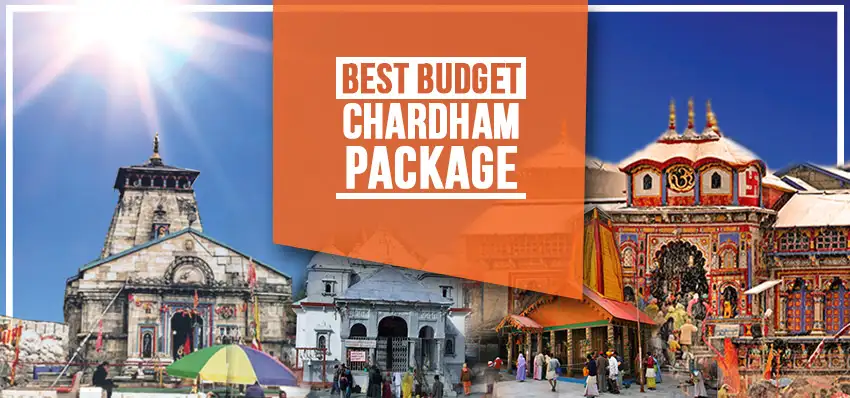 When Chardham Open & Close in 2022?
Chardham shrines open their gates for pilgrims to take darshan every year in the month of April-May. The exact dates are decided by the notable priests after calculations through the Panchang hindu calender.
Badrinath Dham was opened for pilgrims on 08 May 2022 and will be closed on 19 Nov 2022 at 03:35 pm. The opening date of Badrinath Temple has been decided on Basant Panchmi and closing dates has been declared on Vijayadashmi.
Kedarnath temple gates was opened on 06 May 2022 and will be closed on the auspicious day of Bhai Dooj falling on 27 Oct 2022. Every year the opening date of Kedarnath is declared and decided on the day of Maha Shivratri. The closing date of Kedarnath temple is fixed i.e on Bhai Dooj (27 Oct 2022) , the gates of Kedarnath shrine get closed for winters.
Yamunotri Dham was opened on 03 May 2022. Yamunotri temple opens its gates on the occasion of Akshay Tritya each year. The Yamunotri shrine closed its gates for pilgrims on the day of Bhai Dooj (27 Oct 2022 at 12:09 pm).
Gangotri Temple was opened on 03 May 2022 and will closed on the next day of Diwali (26 Oct 2022 at 12:01 pm). Gangotri Dham opens on the auspicious occasion of Akshay Tritya each year and closed on the day after Diwali festival.

Note : Pilgrims who are planning to visit Chardham in 2022 should pre-plan their Char Dham Yatra in advance for a hassle free Chardham Tour. Book your Chardham Yatra here with us and get best budget customize package.