Yamunotri Places to See
---
---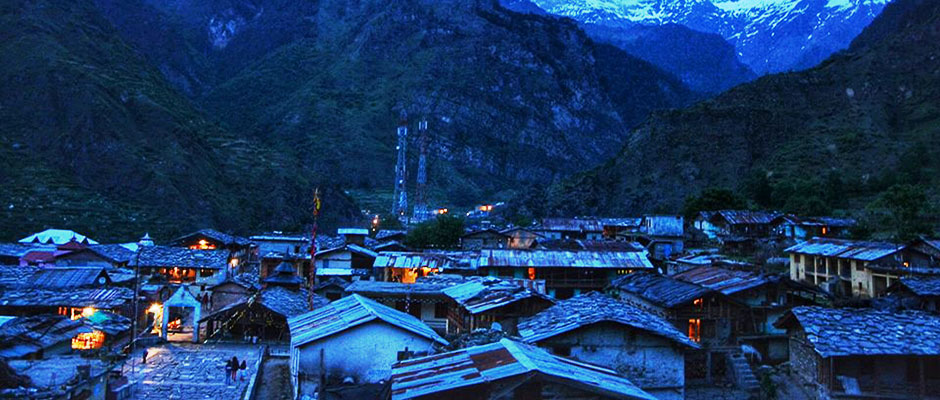 There are various places of interest for every kind of visitor. While there is Saptarishi Kund, Yamunotri temple, Surya Kund, Divya Shila, Hanuman Chatti, Chamba, Barkot, Kharsali at the same time there is trekking for the adventure lovers.
Places to visit in and around Yamunotri Dham (Tourist Attractions)
---
---
---
---
Yamunotri Temple
The main attraction at Yamunotri is the temple dedicated to Goddess Yamuna and the holy thermal Sulphur springs, almost 7 km away at Jankichatti. The trudge from Hanuman Chatti to Yamunotri is very pleasing with striking visions of number of cascades.
Saptarishi Kund
Saptarishi Kund is regarded as the origin of Yamuna River. At an altitude of 4421 meters, Saptarishi Kund is regarded as the origin of Yamuna River. With its murky bluish waters, pebbly banks and the rare display of Brahama lotus, Saptarshi Kund beholds delightful scenery. Before you venture your trip to Saptarsi Kund, it is necessary that you should familiarize with the climatic conditions of this region by staying a day at Yamunotri.
Surya Kund
There are a number of thermal springs in the vicinity of the temple which flows into numerous pools. The most important of these is Surya Kund.
Divya Shila
It is a powerful rock pillar located near the Surya Kund at Yamunotri, Divya Shila presents a ethereal feeling to the devotees. It is conventional that all the devotees should make poojas here at Divya Shila before they enter Yamunotri.
HanumanChatti
13 km from Yamunotri, the confluence of Hanuman Ganga and Yamuna rivers,from where the trek to Dodi Tal (3,307mt)starts. A six hours climb through the lustrous meadows and the woody hills enjoying the aromatic fragrance of the Himalayan shrubs provides one with sheer amusement.
Kharsali
Kharsali presents exciting surroundings and lovely ambiance to the picnickers. A quaint with lots of thermal springs and pretty cascades, Kharsali is one of the most renowned tourist location in this region. A mind-blowing meadow where Oak and conifers trees surrounds the environ, Kharsali presents natures beauty at its zenith.
Barkot
It is a small town located on the way to Yamunotri, just 49 kilometers away from Yamunotri. Barkot have one of the ancient temple and ideal for meditation.
Trekking in Yamunotri Area
Besides a Char Dham destination, Yamunotri also offers some of the pictorial as well as tedious treks to the adventurous people. Yamunotri could be reached by trekking from Dehradun through Yamuna Bridge and Barkot or even via Rishikesh.
Some of the popular and exciting treks which you can try while visiting Yamunotri are: The Dodi Tal trek, the trek from Hanuman Chatti to Phul Chatti, the trek from Janki Chatti to Kharsali.
Festivals Celebrated in Yamunotri
Basant Panchami, Phool Devi during March and Olgia during August.
---
---