Yamunotri Location
---
---
Yamunotri Temple Location
Location of Yamunotri
The Yamunotri temple is located 13 kilometres from HanumanChatti and a 6 kilometres walk from Janki Chatti. Ponies, Horses or palanquins are available for rent to reach Yamunotri temple. The motorable road continues till Jankichatti via Syanachatti, Ranachatti and Hanumanchatti, which is 50 kms from Barkot. From Jankichatti its is a 5 km trek to yamunotri for which ponies,dandies and kandies (baskets for carrying children) are also available.
---
---
---
---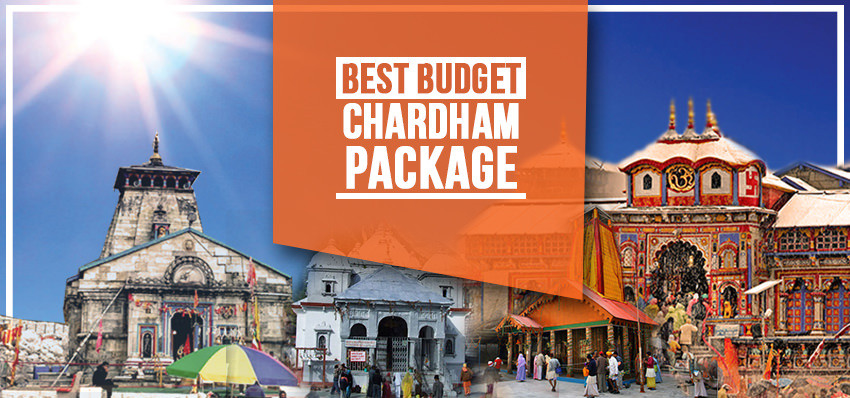 A thrilling and exhilarating location in the footsteps of Garhwal mountain ranges, Yamunotri proffers picturesque surroundings with the awesome shrubs, lush meadows and gushing cascades. A legendary place, which demands lots of courage and stamina to reach, Yamunotri would be a perfect place for those who love escapades. The trek to Yamunotri is magnificent, subjugated by mind stilling views of craggy peaks and intense forests.
From the snow-clad summits to the turquoise lakes, Yamunotri has unbelievably romantic allures on store for those who are young at heart. Its imposing walking trails beside the gushing streams presents some of the spectacular moments that one could never forget. Apart from all, this snowy abode of Yamuna is a wildlife enthusiast dream destination.
Coordinates of Yamunotri Temple : 31.01°N 78.45°E
Yamunotri on Google Maps
How to Reach Yamunotri
By Air : Nearest airport is Jolly Grant, Dehradun.
By Train : Railway connectivity only upto Rishikesh. After that you have to avail of either private taxis or buses plying on the route. You will also find shared jeeps or similar vehicles from Haridwar or Rishikesh. Do get either a SUV or MUV like Innova, Tavera, Qualis, Scorpio etc. The nearest railway stations are at Haridwar, Dehradun, Kotdwar and Kathgodam.
By Road : The best route to visit Yamunotri is via Dehardun and Barkot. Just in case you are coming from Haridwar-Rishikesh then the road to Yamunotri diverts from Dharasu bifurcation point. Yamunotri is Well connected to Haridwar , Dehradun , Chamba, Tehri, Barkot, Hanuman Chatti and Janki Chatti.
Hanuman Chatti to Phool Chatti is 5 km by jeep, 3 km Phool Chatti to Janki Chatti on foot and 5 km from Janki Chatti to Yamunotri by trek (8 km trek), the roadhead for Yamunotri is connected by bus services of Samyukt Rotation Yatayat Vyavstha Samiti to Rishikesh, Haridwar and other major centres in the region.
Road Route Map to Yamunotri
Rishikesh → Narendranagar (16 km) → Chamab (46 km) → Brahmkhal (15 km) →
Barkot
(40 km) → SayanaChatti (27 km) → HanumanChatti (6 km) → PhoolChatti (5 km) → JankiChatti (3 km) → Yamunotri (6 km)
Yamunotri Distance Chart
Dharasu to Yamunotri : 107 kms
Tehri to Yamunotri : 149 kms
Hanumanchatti to Yamkunotri : 13 kms
Rishikesh to Yamunotri : 222 kms
Chandigarh to Yamunotri : 394 km
Delhi to Yamunotri : 419 km
Nagpur to Yamunotri : 1470 km
Mumbai to Yamunotri : 1795 km
Bangalore to Yamunotri : 2533 km
---
---