Char Dham Registrations
Earlier since 2014, Uttarakhand government had done Registration of devotees who are visiting the Uttarakhand State for the Char Dham Yatra by issuing biometric cards after registration. The registration was being easily done at various Biometric Registration Counters at many destinations on Char Dham Yatra route.
Now in 2021, it is compulsory to do Photometric registration for every tourist for Char Dham Yatra after incident of 2013.
Note : Latest update about Photometric Registration such as its starting dates, counter, how to do online Photometric Registration will be updated here. Keep checking for updates.
Registrations for Chardham Yatra 2021
The registration will take place at 14 Registrations Centres having 50 counters for pilgrims.
Toll Free Number For Registration Enquiry : 18001804145
Chardham yatra Registration is Compulsory for all the devotees who are interested to go for Chardham yatra 2021. Chardham Yatra Registration is also known as Yatra pass, Yathra Permits, Registration Cards.

Now the state government has made arrangements for mandatory biometric registration of the all the visitors. Also, each of the visitors will be tracked with a GPS-based monitoring system so that tourist flow can be check for a particular Dham and this will be help to make their journey safe as regular updates will be recorded for their location whether they are going for pilgrimage, adventure or Leisure holidays. Pilgrims can also avail special facilities by government such as food and lodging using Registration Card.
Advantages of Biometric Registration
Special Registration Card will issue to pilgrim after Biometric registration
Registration card will help in tracking inroute pilgrims
Pilgrims can avail government services like food & lodging using registration card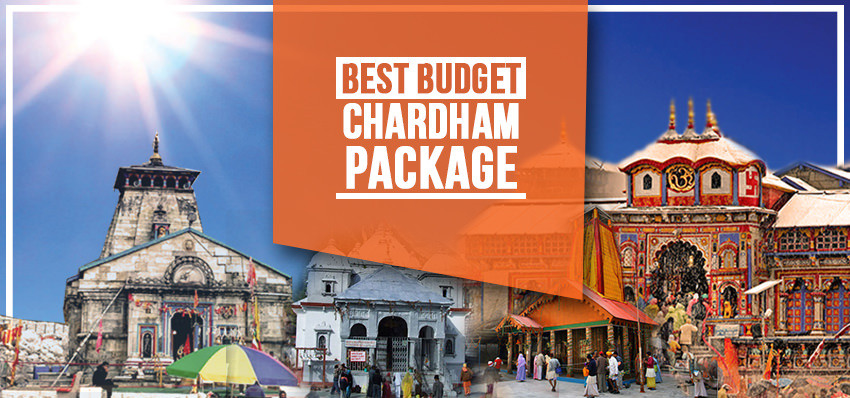 Biometric Registration Counters Locations in Chardham Yatra 2021

How To Do Online Registrations for Chardham Yatra 2021?
To getaway from long waiting lines of offline/ manual registrations lines at counters pilgrims can easily register ONLINE HERE now. Pilgrims all need an email, mobile number & one of Id Proof such as Aadhar Number, Voter ID number, PAN number, Passport or Driving License. The online chardham yatra registration has a nominal fee of INR 50/- only.
Steps to do Char Dham Yatra Online Registration
Step 1 : The very first step to fill the Chardham Registration Form Here.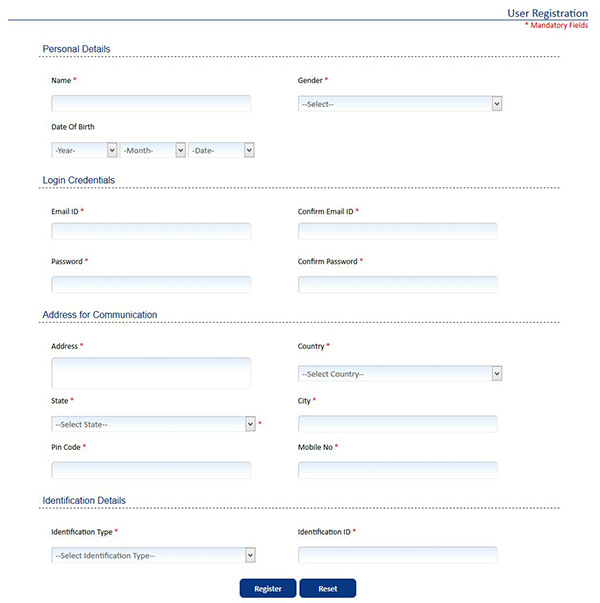 Step 2 : A successful registration and verification link will be send to your inbox with login credentials. Just click on activation link and relogin with user name and password.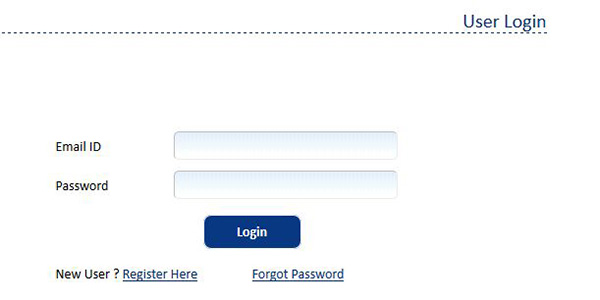 Step 3 : Now an 'Important Instructions' window will open up. Click on botto link 'Book Darshans'.
Step 4 : A booking window will open up. Fill in details like number of pilgrims and check box the destination going to visit. Select the dates of visiting the particular destination as well.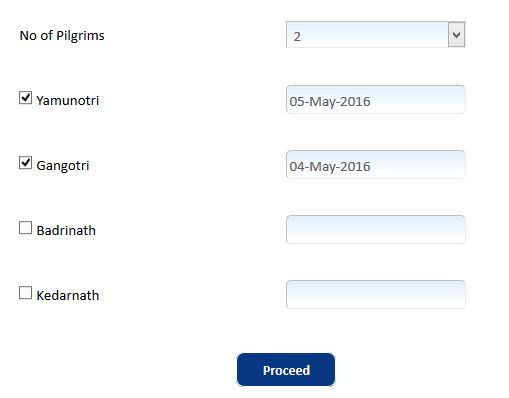 Step 5 : A confirmation window will open. Just check the details and click on confirm tab.
Step 6 : Enter the details of other co-passengers (if any). Now click on Proceed.
Step 7 : Now a payment window will open. Just select any mode of payment and pay the amount of INR 50/- + Charges.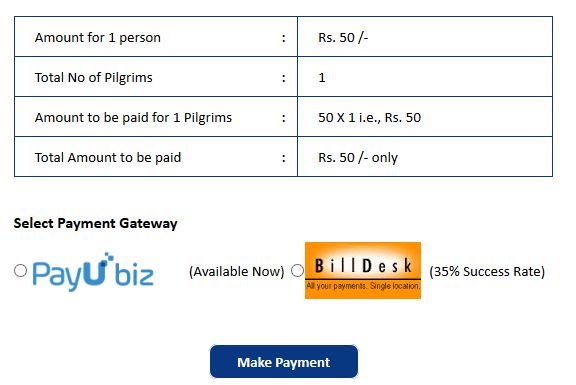 After the successful registration, user will receive a online registration slip. User can take Registration Card/ Yatra Card directly from any of the counters by showing online registration slip.
Wishing You A Happy Journey !! Jai Baba Badri ….