Kedarnath Location
---
---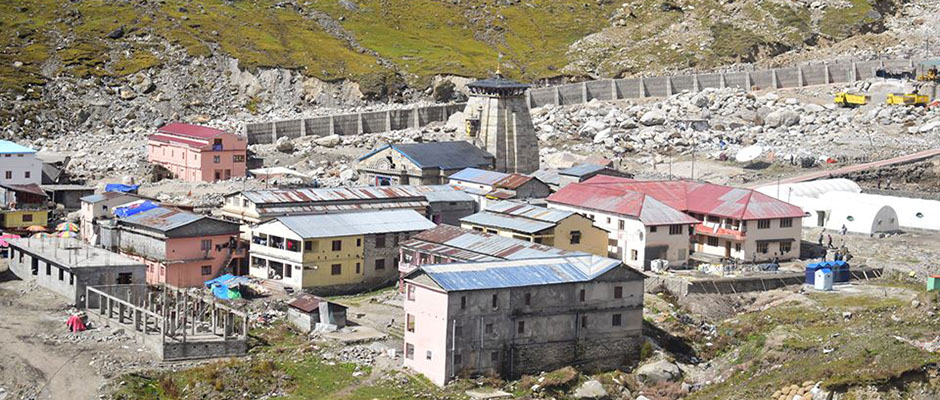 Location of Kedarnath
Kedarnath is the holy town and one of the Char Dham of Uttarakhand, located in the Rudraprayag District of Uttarakhand, India. Kedarnath is located at an altitude of 3584 mts, in the Kedarnath Valley.
Kedarnath on Google Maps
---
---
---
---
Coordinates of Kedarnath: 30.735491,79.067059
Visit this pages for: New Route to Kedarnath
Kedarnath is located at an altitude of 3586 mtrs and can be reached by Trek, Dandi, Kandi or Helicopter. The trek route of Kedarnath is about 18 kms long.


How to Reach Kedarnath Dham
By Road
Kedarnath is well connected through road via major cities such as Chandigarh (387 km), Delhi (458 km), Nagpur (1421 km), Bangalore (2484 km) or Rishikesh (189 km). You can opt out train journey till Haridwar, Kotdwar or Dehradun or air route too if suitable till Dehradun.
From New Delhi
Buses go to Haridwar almost every half an hour. Road takes 6 hours. Also you can go by train, this will take 4-6 hours. From Haridwar you can go directly to Kedarnath but it is also possible to stay there at least one day – this beautiful city is placed on Ganga. If your group is more then 5-6 persons you may think about renting a jeep. If jeep is fast enough then you can reach Gaurikund in 9-10 hours. Please note that road from Rishikesh to Gaurikund will be closed from 8 pm to 4 am.
Kedarnath from Haridwar
From Haridwar every day morning buses start to Gaurikund. Advance bookings can be made at GMOA (Garhwal Mandal owners Association) office in front of the railway station. It takes almost one full day journey to reach Gaurikund if there are no Landslides. Bus journey is very beautiful because most of the 240 kms is ghat road journey with many mountains around and river Ganges following you through out the way.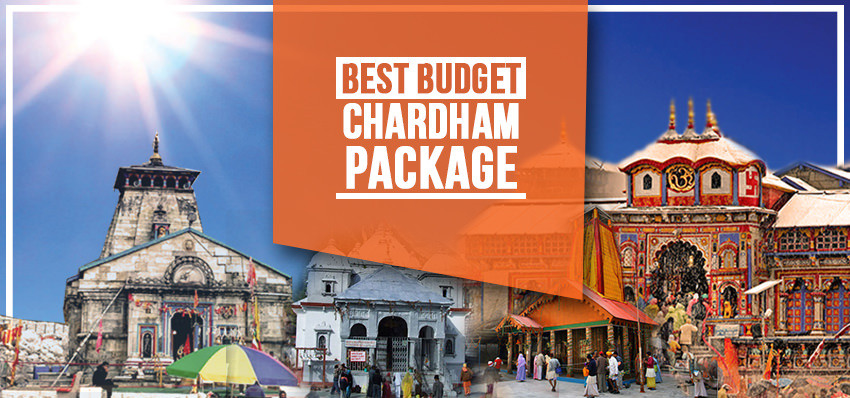 Kedarnath by Taxi or Private Car
If you choose to drive your own vehicle/car, make sure it has good ground clearance as there are rocks strewn all over the route. A powerful engine will make life much easier. There is parking space available at Gaurikund but due to Gate system, only shared taxis running between Gaurikund and Sonprayag get that space.
Gate System on the Way to Kedarnath
In Sonprayag, just 5 km below Gaurikund, there is fatak (gate) to make sure Buses and cars drop pilgrims at Sonprayag. Further from SonPrayag to Gaurikund shared taxis are available which runs in a sequence manner. It ensures minimum traffic snarls, but adds some time to journey. It would be advisable to park your vehicle at SonPrayag and hitch a ride to Gaurikund.
Transport in Gaurikund
Kedarnath is accessible only after a steep 18 km trek through a paved path (horses or palanquins are available for rent) from Gaurikund, which is connected by road from Rishikesh, Haridwar, Dehradun and other important hill stations of the Garhwal and Kumaon regions in Uttaranchal. The charges are fixed for Horses, Dandies and Ponies if you book directly on booking counter. You can check latest Govt rates for Ponies &Palki and book from there only to get best rates.
Char Dham Car Rental Rates for 2021
Route to Kedarnath from Rishikesh (223 Kms)
Rishikesh → Devaprayag (70 kms) → Srinagar (35 kms) → Rudraprayag (34 kms) → Tilwara (9kms) → Agastamuni (10 kms) → Kund (15 kms) → Guptkashi (5 kms) → Phata (11 kms) → Rampur (9 kms) → SonPrayag (3 kms) → Gaurikund (5 kms) → Jungle Chatti (6 kms) → Bheembali (4 Kms) → Linchauli (3 Kms) → Kedarnath Base Camp (4 kms) → Kedarnath (1 Kms).
By Air
The nearest airport from Kedarnath is the Jolly Grant Airport near Dehradun, about 239 km from Kedarnath. In fact this airport is closer to Rishikesh (approx. 16 km) and takes roughly 20-30 minutes to reach Rishikesh. From there you need to book a taxi or take a bus to reach Joshimath. Kingfisher Airlines connects Dehradun airport with New Delhi through its Kingfisher Red service leaving New Delhi airport at 11:35 and 03:20 pm and reaching Dehradun at 12:30 pm and 04:20 pm respectively.
Kedarnath by Helicopter
Kedarnath can be reached very easily via Helicopter services, which operates from various places in Uttarakhand. Some of the prominent places from where you can get Helicopter to Kedarnath are: Dehradun, Guptkashi, Sirsi and Phata.
Book Kedarnath Helicopter Tickets for 2021
By Train
The nearest railway stations to Kedarnath are at Rishikesh (215 kms), Haridwar (241 kms),
Dehradun (257 kms) and Kotdwar (246 kms). Rishikesh is not connected by fast trains and Kotdwar has very less number of trains. However, Haridwar railway station, 25 km from Rishikesh is better connected with New Delhi, Mumbai, Ahmedabad, Amritsar and Howrah.
Kedarnath Distance Guide
Delhi to Kedarnath: 458 km
Rishikesh to Kedarnath: 223 kms
Chandigarh to Kedarnath: 387 km
Nagpur to Kedarnath: 1421 km
Bangalore to Kedarnath: 2484 km
---
---