Gangotri Location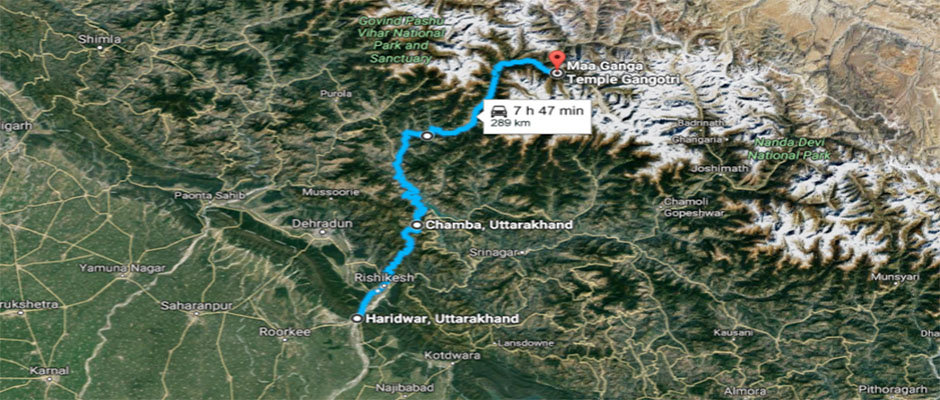 Maa Gangotri Temple Location
Considered one of the
Char Dhams
(the others being Yamunotri, Badrinath, and Kedarnath), Gangotri is said to be the mythological source of the Ganga river, and the spot, where Bhagirath worshipped Lord Shiva and mother Ganga descended on earth. Lord Shiva is said to have received the river in his matted locks at Gangotri.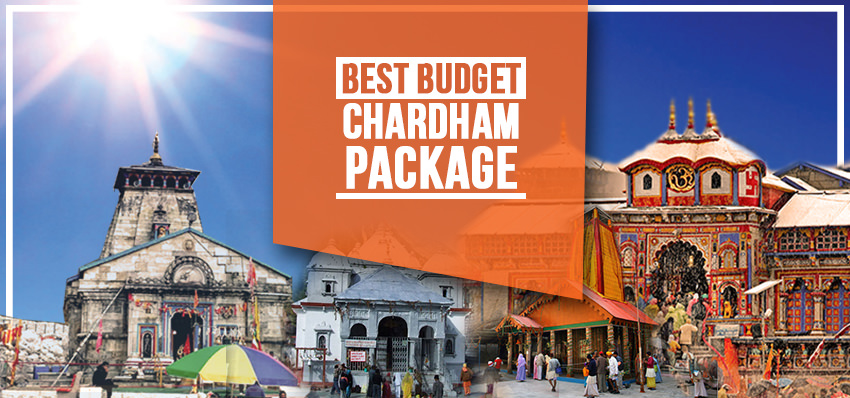 Location of Gangotri
Gangotri is located at an altitude of 3048 mts in the Himalayas of Uttarakhand, India. Gangotri is situated in the northern part of Uttarkashi District and very close the Indo-Tibetan border. It is approximately 300 km from Dehradun, 250 km from Rishikesh and 105 km from Uttarkashi.
Coordinates of Gangotri: 30.98°N 78.93°E
Gangotri on Google Maps
How to Reach Gangotri
By Air: The nearest airport from Gangotri is Jolly Grant, which is located just 26 km from Rishikesh. From the airport, the travelers need to take either a taxi or the luxury buses to reach Gangotri.
By Rail: The nearest railway station is located at Rishikesh, about 249 kms away, from where one has to hire a cab or take a luxury bus to reach Gangotri. Rishikesh is not connected by fast trains and Kotdwar has very less number of trains. Thus Haridwar serves as the best railway station if you are visiting Gangotri by train. Haridwar is connected by many trains from all part of India.
By Road: Gangotri is easily accessible by road with most of the major cities of Uttarakhand, Uttar Pradesh, Delhi and NCR region. It is located at a distance of 452 Km from Delhi & 229 Km from Rishikesh.
Gangotri Road Connectivity: Gangotri is well connected to Haridwar, Rishikesh, Dehradun, Kotdwar, Roorkee, Chamba, Tehri, Barkot, HanumanChatti and JankiChatti. There are bus services of Samyukt Rotaion Yatayat Vyawastha Samiti available as well, that connects Gangotri with many major centres in the region like Haridwar, Rishikesh, Tehri, Uttarkashi etc.
Gangotri Road Route from Delhi
Route 1 (Via Haridwar): Delhi – Haridwar – Rishikesh – Narendranagar – Tehri – Dharasu Bend – Uttarkashi – Bhatwari – Gangnani – Harsil – Gangotri
Route 2 (Via Dehradun): Delhi – Dehradun – Mussoorie – Chamba – Tehri – Dharasu Bend – Uttarkashi – Bhatwari – Gangnani – Harsil – Gangotri
Gangotri Distance Chart
Uttarkashi to Gangotri: 97 kms
Tehri to Gangotri: 167 kms
Dharasu to Gangotri: 125 kms
Yamunotri to Gangotri: 232 kms
Mussoorie to Gangotri: 250 kms
Rishikesh to Gangotri: 249 kms
Delhi NCR to Gangotri: 452 kms
Dehradun to Gangtori: 300 kms
Check out the Char Dham Car Rental Rates for 2019.
---
---