Kedarnath Weather
---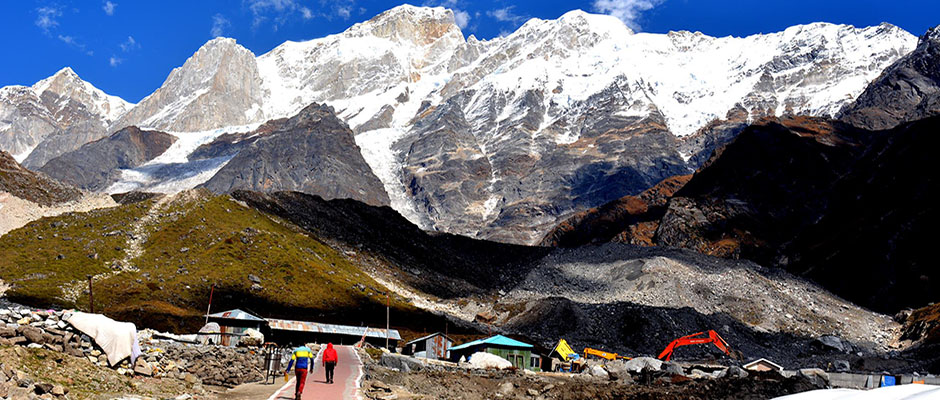 ---
Kedarnath Weather
Kedarnath is one among the holiest destination in the country where summer have cool and pleasant climate and is the right period to spend relaxing moments and visiting the Kedarnath temple. Kedarnath weather changes frequently through out the year as per seasons.
Kedarnath Weather
Latest (Current) Kedarnath Weather Forecast
//
Kedarnath in Summers
Summer have cool and pleasant climate and is the right period to spend relaxing moments and visiting the Kedarnath temple. Summers is ideal for all sight seeing, temple visit and also for visiting nearby attractions. Summer (May to June) are very pleasant with moderate climate, with average around 17°C.
Kedarnath in Monsoons
In Monsoons, the Landslides are common so tourists should avoid visit to Kedarnath Shrine in Monsoon season. Monsoon months are End of July, Aug and Early September. Monsoon (July to August) are accompanied with occasional rains and also temperature drops down to 12°C. Landslides are common so tourists should avoid holidaying in this season.
Kedarnath During Winters
In winters due to heavy snowfall, the Kedarnath Temple is closed and no one stays in Kedarnath. For six months (November to April) the Palki of Lord Kedarnath is transferred to a place near Guptakashi called Ukhimath and is reinstated at Kedarnath, in the month of May. It is at this time, that the doors of the temple are thrown open to pilgrims, who gather from all parts of India, for a holy pilgrimage.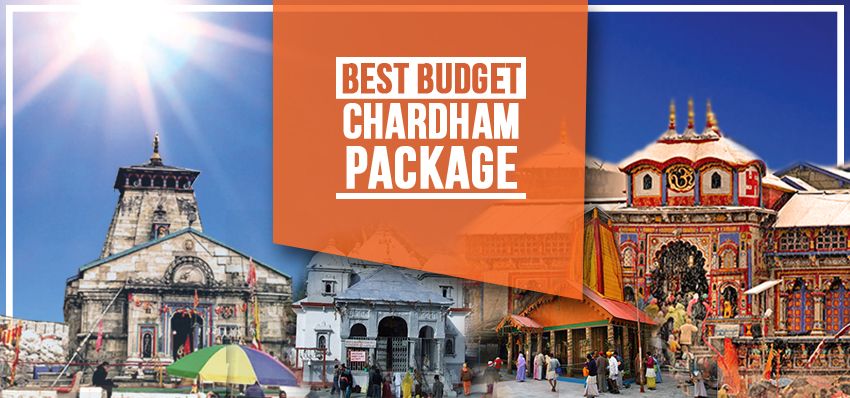 Best Season / Best Time to Visit Kedarnath
Kedarnath has a cold climate for most part of the year and the best month for travel is May, June, September and October. Rainy Seasons should be avoided due to land slides in various areas on the route of Kedarnath.
Kedarnath Monthwise Weather Details
Kedarnath in May
Max Temperature: 14C and Minimum Temperature: 5C. Weather is Moderately Cold in May and it is bit warm and is suitable for all kinds of tourist activities in Kedarnath. Kedarnath Temple generally opens in May month. This is the month when the roads get cleared and all tourist as well as pilgrim activities can be enjoyed. Snow can be found on high altitudes.
Kedarnath in June
Max Temperature: 18C and Minimum Temperature: 9C. June is ideal for to have adventurous travels and outdoor activities, like trekking near Kedarnath. The climate starts to get warmer and the skies are partially clouded.
Kedarnath in July
Max Temperature: 17C and Minimum Temperature: 10C. Pleasant weather in July with few showers. July is the warmest month in the year but the unexpected rain that lashes the ground can cause landslides, disrupting the tourists.
Kedarnath in August
Max Temperature: 18C and Minimum Temperature: 10C. August is good for exploring the natural attractions in the region but occasional rainfall may cause hindrance in travel. The sky is rarely blue and cooling breeze keeps the environment cool.
Kedarnath in September
Max Temperature: 15C and Minimum Temperature: 8C. The nature looks fresh and beautiful. September climate is moderately cold and the natural beauty is worth sighting. Rainfall is not a common occurrence, thus adventure can be enjoyed.
Kedarnath in October
Max Temperature: 12C and Minimum Temperature: 5C. Weather is cold now with winds making difficult for pilgrims. This month is officially the last month for visiting Kedarnath, as after this month the roads are closed due to heavy snowfall.
Kedarnath in November
Max Temperature: 4C and Minimum Temperature: 0C. November offers a very cold climate and snowfall is common barring the tourists from enjoying. Heavy snowfall can cause road blocks.
Kedarnath in December
December is extremely cold. The roads are blanketed with snow and the climate is inhospitable.
Kedarnath in January
Freezing Cold with Snowfall. Max Temperature 0C January is snowbound and offers a freezing climate.
Kedarnath in February
Freezing Cold with Snowfall. February is extremely cool and often snowfall make the region not suitable for tourist activities.
Kedarnath in March
March is very cold. The outdoor is beautiful with fragrance and flowers. Winter clothes are necessary for comfortable stays.
Kedarnath in April
April is cold with cool days and very chilly nights. Temperatures starts to rise from the end of this month but some snow can be found on the ground.
---
---