Kedarnath History and Legends
---
---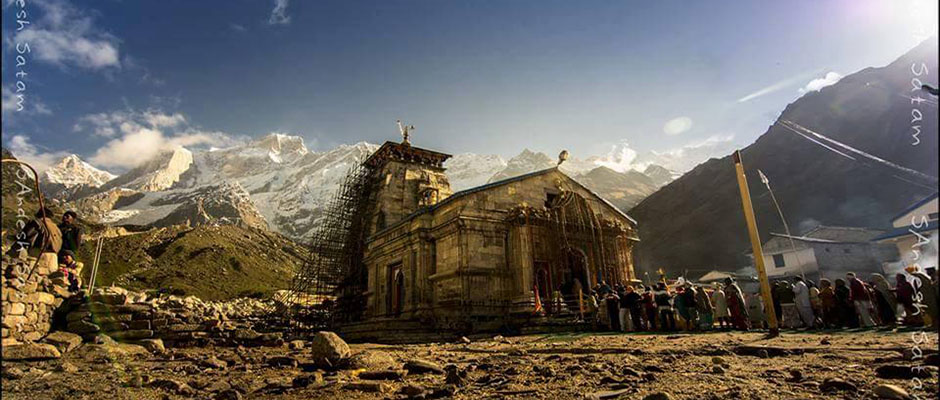 Kedarnath - Highest among the 12 Jyotirlingas
Img Src
History and Legends About Kedarnath
Kedarnath is famous shrine for Lord Shiva devotees. As per mythology and legends, there are various stories associated with Kedarnath Temple.
Legend 1: Legend goes that Nara and Narayana – two incarnations of Vishnu performed severe penance in Badrikashraya of Bharat Khand, in front of a Shivalingam fashioned out of earth. Pleased with their devotion, Lord Shiva appeared in front of them and said that they may ask for a boon. Nar and Narayan requested Shiva to take up a permanent abode as a Jyotirlingam at Kedarnath so that all people who worship Shiva shall be freed from their miseries.
---
---
---
---
Legend 2: According to another legend, the place came into being during the period when the five Pandavas brothers were asked to seek Shiva's blessings purging them of the sin of killing their cousins. Lord Shiva unwilling to give darshans to the Pandavas filed Kashi to live incognito in Guptkashi, where eventually he was detected by the Pandavas. Besides, yet another popular legend related to Kedar Temple, Goddess Parvati worshipped Kedareshwar to unite with Shiva as Ardhanareeswarar.
Bhairon Temple: A little away from Kedarnath is a temple dedicated to Bhaironathji who is ceremoniously worshipped at the opening & closing of Kedarnath Temple. The belief is that Bhairavnathji protects this land from evil during the time when temple of Kedarnath is closed.
Kedarnath (Famous Jyotirling)
The lingam at Kedarnath, unlike its usual form, is pyramidal and is regarded as one of the 12 Jyotirlings. Lord Shiva manifested in the form of Jyotirlingam or the cosmic light. Kedarnath is highest among the 12 Jyotirlingas. This ancient and magnificient temple is located in the Rudra Himalaya range. This temple, over a thousand years old is built of massive stone slabs over a large rectangular platform.
---
---
Add Comments and Suggestions or Ask Questions about "Kedarnath History and Legends"
We would be glad if you can comment below and provide your valuable suggestions and feedback on Kedarnath History and Legends. If this Kedarnath History and Legends page have any wrong information/list or out of context content, then you can report us as well.
If you have any questions, you can also ask as in the following comments section. Our team will try to provide you answers/solutions.