Gangotri History and Legends
---
---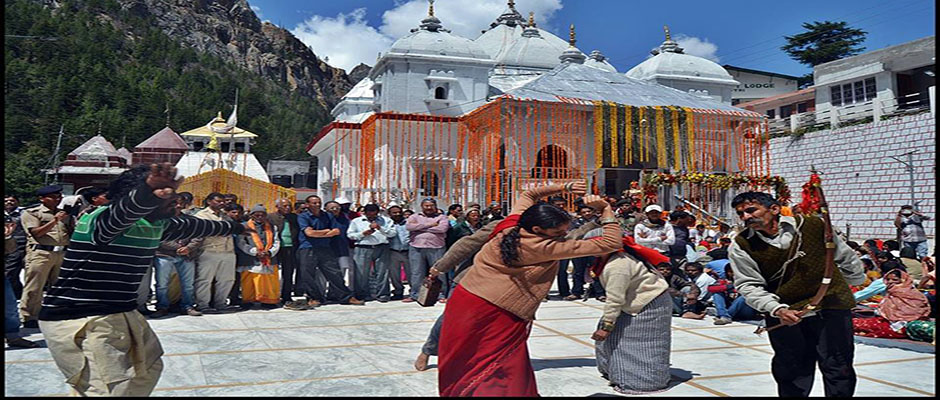 Gangotri Temple Legends & History
Img Src
History and Legends about Gangotri
The picturesque pilgrimage in the hinterlands of the Himalayas is the most sacred spot where Ganga, the stream of life, touched earth for the first time.
According to Hindu mythology, Goddess Ganga took the form of a river to absolve the sins of King Bhagiratha's predecessors, following his severe penance of several centuries. Lord Shiva received into his matted locks to minimize the immense impact of her fall. She came to be called Bhagirathi at her legendary source.
---
---
---
---
King Sagar, after slaying the demons on earth decided to stage an Ashwamedha Yajna as a proclamation of his supremacy. The horse which was to be taken on an uninterrupted journey around the earth was to be accompanied by the King's 60,000 sons born to Queen Sumati and one son Asamanja born of the second queen Kesani. Indra, supreme ruler of the gods feared that he might be deprived of his celestial throne if the 'Yagya' succeeded and then took away the horse and tied it to the ashram of Kapil Muni, who was then in deep meditation.
The sons of the King Sagar searched for the horse and finally found it tied near the meditating Kapil. Sixty thousand angry sons of King Sagara stormed the ashram of sage Kapil. When he opened his eyes, the 60,000 sons had all perished, by the curse of sage Kapil. Bhagiratha, the grandson of King Sagar, is believed to have meditated to please the Goddess Ganga enough to cleanse the ashes of his ancestors, and liberate their souls, granting them salvation or Moksha.
Another Legend: Ganga, a beautiful vivacious young woman, it is said, was born out of Lord Brahma's kamandalu (water vessel). There are two versions about this particular birth. One proclaims that Brahma washed Lord Vishnu's feet after the latter got the universe rid of the demon Bali in his reincarnation as Vaman, and collected this water in his kamandalu.
Another legend has it that the Ganga came down to the earth in a human form and married King Shantanu — an ancestor of the Pandavs of the Mahabharat, yielded seven children, all of whom were thrown back into the river by her in an unexplained manner. The eighth – Bheeshma — was spared, thanks to King Shantanu's intervention. However, Ganga then left him. Bheeshma plays a pivotal role throughout the grand epic of the Mahabharat.
History of Gangotri Dham
Along the right back of Bhagirathi stands the shrine of Gangotri dedicated to the Goddess. Perched at a height of 3042 mts., The temple was constructed in the early 18th century by a Gorkha Commander, Amar Singh Thapa.
---
---