Kedarnath Ropeway
Kedarnath Ropeway
Pilgrims visiting Kedarnath will soon get the ropeway facility to Kedarnath from Sonprayag. The Uttarakhand Government is planning to build world's longest ropeway in Kedarnath which is one of the Chardhams in Uttarakhand. The distance cover by Kedarnath ropeway would be 13 kms from Sonprayag to Kedarnath.
Kedarnath ropeway would be one of the highest ropeways in the world at an altitude of 11,500 feet (3,500 mtrs) above sea level. The ropeway to Kedarnath will also reduce the time to reach Kedarnath from Sonprayag. Pilgrims will reach Kedarnath Dham from Sonprayag in just 30 minutes on rope-way, whereas by foot/ pony it is taking around 8-12 hours.
Note : The Kedarnath ropeway project is under development. Sacred Yatra will update here all the developments in the ropeway connectivity from Sonprayag to Kedarnath.
Current modes of Transport to reach Kedarnath
Currently, to reach Kedarnath from Gaurikund/ Sonprayag, the pilgrims have to either trek to Kedarnath or take Ponies/ Palkies to Kedarnath. The walking distance is 18 kms from Gaurikund to Kedarnath Temple.
One other option to reach Kedarnath in short span of time is to travel by Helicopter to Kedarnath. All these modes of transport to Kedarnath are either expensive or time consuming along with physical strain. The Kedarnath ropeway will ease the travel to Kedarnath Dham as it saves time and will be available in pocket friendly price.
Latest Update in Kedarnath Ropeway Project
14 Oct 2022 : National Board for Wildlife give clearance to Kedarnath Ropeway Project.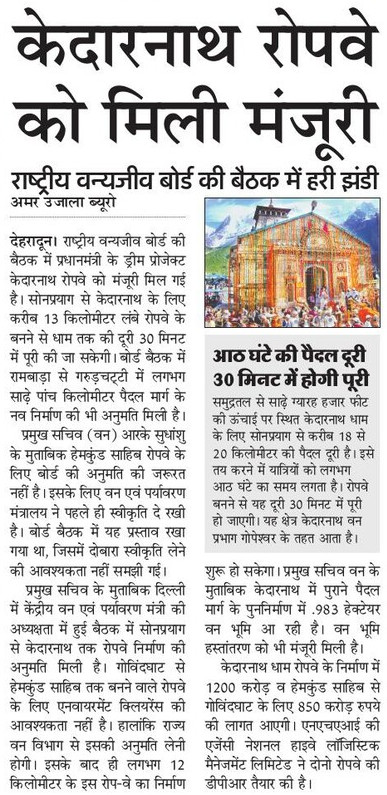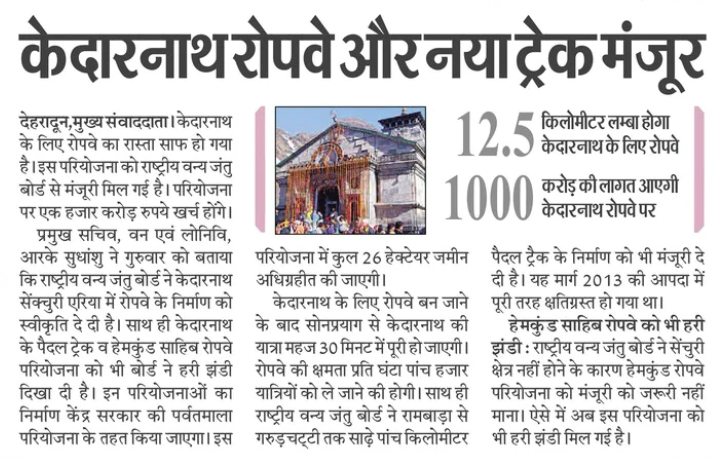 05 Sept 2022 : 1000 Trees to be chopped for Ropeway, Forest Dept is counting trees
29 Aug 2022: 20 Towers, 3 Big Station – Sonprayag, Gaurikund & Kedarnath, 2 Small Station – Chirbasa & Lincholi are to be built.
28 June 2022 : NHAI has prepared DPR for Kedarnath ropeway
05 Nov 2021 : PM Modi on his visit to Kedarnath Dham has said that work on Kedarnath and Hemkund Sahib ropeway will start soon.
Upcoming Kedarnath Ropeway Project