Actress Kavita Kaushik ties knot at Triyuginarayan Temple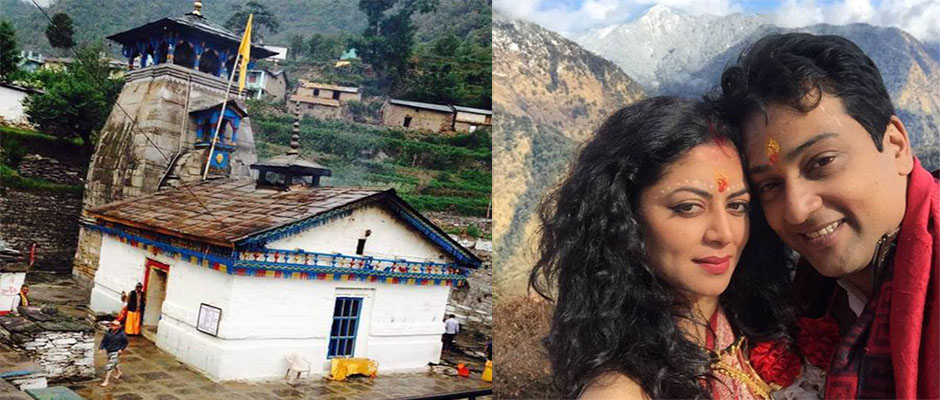 Kavita Kaushik Wedding at Triyuginarayan Temple
Actress Kavita Kaushik, famous for her role as Chandramukhi Chautala in FIR comedy show, has tied knot with her boyfriend Ronit Vishwas on 26 January, 2016 at Triyuginarayan Temple near Kedarnath. The temple is the famously known for the celestial wedding of Lord Shiva and Goddess Parvati.
Lord Vishnu made all the arrangements of that celestial wedding ceremony and welcome Lord Shiva and others as brother of the Goddess Parvati. So the diety of the tempe is Lod Vishnu.
As per legends, it is believed that marriages in this temple are fruitfull and happy as it is the place where Lord and Goddess marriage happened. Kavita wedding took place at Triyuginarayan Temple in the day time. The weather was cold and snowfall happened in the places regularly.
Here's the video of Triyuginarayan Temple having snowfall on 26th Jan 2017
---
---
Published Date: January 30, 2017
Last Updated On: January 30, 2017
---