Chardham Yatra bring smile on Kedarnath valley people faces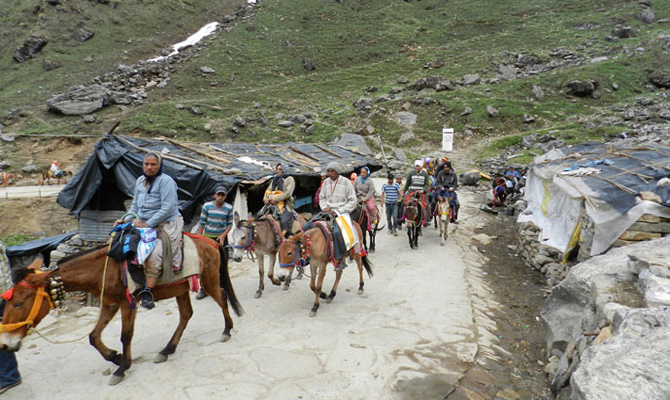 Fitness Test Compulsory for Senior Citizens going to Char Dham Yatra
The youth of Kedarnath valley are enthusisatic about Chardham yatra. The smile on their faces comes back after 3 long years due increase in numbers of pilgrims this year. Large number of youngesters are moving to Kedarnath valley in search of employment.
The youth are going Kedarnath with their ponies. These youths keep their ponies for Kedarnath pilgrims and also help their family members in shops in Kedarnath. One such group of 65 youngesters from different villages told that they were waiting for good Chardham season.
These youth has to walk 32 to 64 kms for better income. All youth are looking foward for good season raising better employment opportunity. Its being known that many villages nearby Kedarnath are sole dependents on Chardham yatra.
---
---
Published Date: May 14, 2016
Last Updated On: May 16, 2016
---