Chardham Yatra received 1.25 million budget for the preparations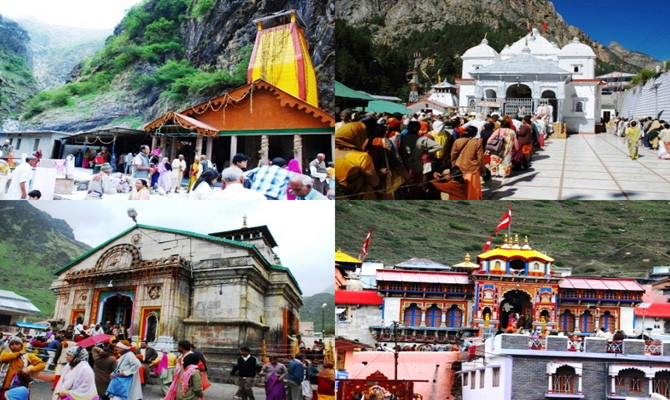 Chardham Yatra received 1.25 million budget for the preparations
Tourism Department recently issued 1.25 million budget to the Commissioner of Tourism Garhwal for the preparations of world famous Char Dham Yatra. The budget will point on various tasks including repair work, cleaning and other arrangements. Char Dham Yatra is set to begin next month for which the preparation work by the administration is at full swing.
Cleanliness and hassle free route has always been first priority for the famous yatra, for which the responsibility is assigned to the Nagar Panchayats and the Municipalities. Lack of resources and cleaning personnel is often posed as the hindrance in the work. In order to improve the sanitation on the yatra route, the Tourism Department releases budget every year to the Commissioner Garhwal.
This year, the Department of Tourism released budget of Rs 1 crore 25 lakh for cleaning and immediate tasks on Wednesday. The in charge of Chardham Yatra Council YS Gangwar said, the budget shortly will be distrubuted to the municipality and to the panchayats. So that the appointments in the sanitation staff will be made on time.
News Src : Dainik Jagran, Dehradun
img src : Invadecafe
---
---
Published Date: March 25, 2015
Last Updated On: March 31, 2015
---