Drone seized on secretly covering Kedar Shrine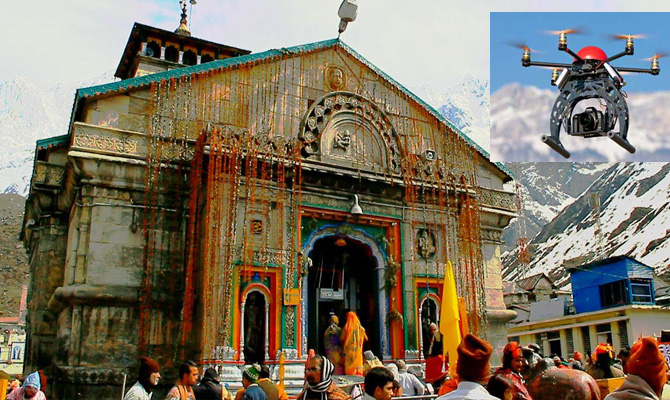 Drone seized on secretly covering Kedar Shrine
A drone device has recently been seized by the police which was caught filming the insides of Kedar shrines without the permission of police and administration. The matter has been reported to the administration. Sunday evening a drone device was performing coverage of Kedar shrine which was being telecasted on a TV channel in Mumbai. Two persons standing outside the temple were operating the drone. Meanwhile, on investigation by the police and Sector Majistrate it was found out both had no permission from any authority.
DM Dr Raghav Langar ordered to seize the drone device immediately. The probe continues linked with the matter. While, SP Barinder Jeet Singh told no body is allowed to do coverage of the temple through any kind of drone device. He also said the seized drone device has been handed over to the administration. Sources say, a five membered team is in the state for shooting a telefilm on twelve Jyotirlings.
What is drone device?
Drones are unmanned aerial vehicles (UAV) which flying in the air and can be controlled by staying on land. It is operated using a remote control. A special type of cameras are fitted the device to capture the views in form of video or images from a certain height.
News Source : Dainik Jagran, Rudraprayag
---
---
Published Date: June 23, 2015
Last Updated On: June 23, 2015
---