Fresh snowfall in surrounding peaks of Badrinath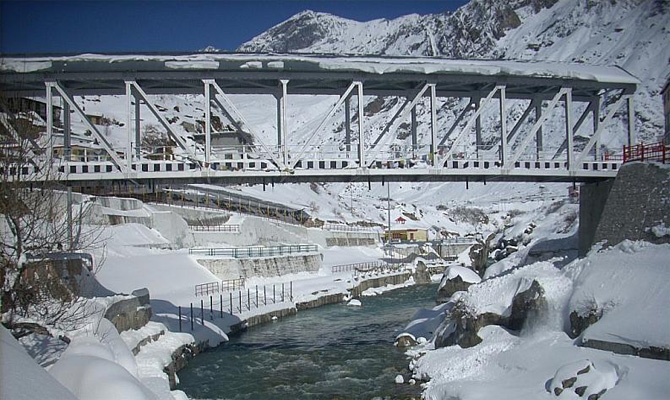 Snowfall in Badrishpuri fascinated tourists
The intermittent abrupt changes in weather conditions has still not come to a stand still. The hill state is reeling under the blows of western disturbances with unseen fluctuations in weather. Owing to which sacred Kedarnath Shrine witnessed light showers on Monday evening while mountains around Badrinath received a fresh spell of snow. However, other areas of the state were partly covered with clouds.
Meanwhile, the Meteorological Department forecasted few places in the state may receive moderate rain and snowfall on Tuesday. Late night on Monday, it drizzled in the state capital and several other areas were under rainfall. The bad weather conditions continued on Monday as well. The weather in Kedarnath took a swift turn at half past two in the noon bringing fresh spell of rain. However, it did not dampen the enthusiasm of travellers. Badrinath Dham along with nearby hills and Hemkund Sahib experienced substantial snowfall. On the other hand Dehradun including number of places were overcasted.
The Meteorological Department predicted some places may experience light to moderate snow and rainfall on Tuesday too. Places located at an elevation of over four thousand metres is likely to receive upto 5 to 15 cm snowfall. Chances of scudding clouds in the plains will be normal while Dehradun along with other low-lying areas may get covered with thunder clouds.
News Source : Jagran, Dehradun
img src : uttarakhand.org.in
---
---
Published Date: April 28, 2015
Last Updated On: April 30, 2015
---