Kedarnath security wall to feature 3D paintings of Lord Shiva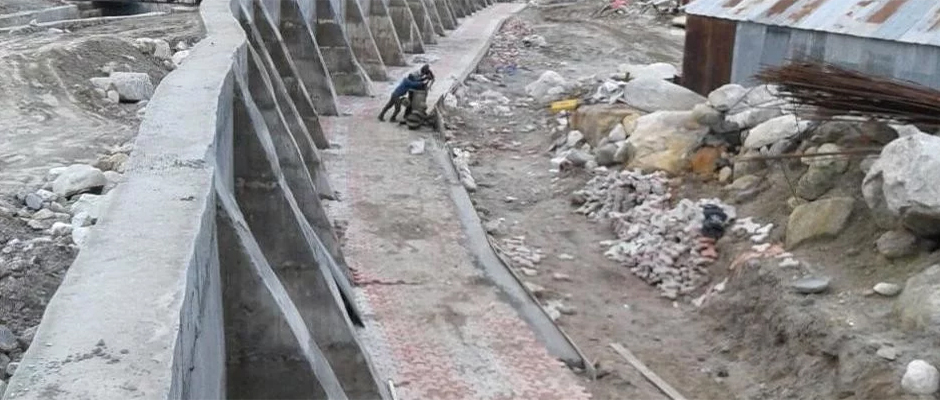 Kedarnath security wall to feature 3D paintings of Lord Shiva
Under the Kedarnath reconstruction, the devotees will be able to see the various forms of Lord Shiva through 3D painting on the 350 meter long RCC security wall, built for the protection of the temple and Kedarpuri. The story of reconstruction will be engraved on this wall along with the destruction by Kedarnath disaster. By August, all paintings are expected to be installed on the RCC wall.
After the disaster Kedarnath Dham is going through a period of reconstruction. Strong walls have been made by NIM to strengthen the security of Kedarnath Dham. At the same time, these walls will now also be the center of attraction for devotees coming to Dham for Baba's Darshan. Paintings consisting of various forms of Lord Shiva on the 350 meter long and 6 meter high RCC wall, built in the form of a triangular wall behind two hundred meters from the temple will be installed in 3D design.
By next week, the Nehru Mountaineering Institute will get 20 designs, which will soon be installed on the wall with iron frame. The special thing is that these paintings will be glittering in the light of day. At the same time, with the help of special radium, will have attractive shining at night. Along with Lord Shiva's Ardgarneshwar Swaroop and other paintings, there will be information about Lord Shiva's artisans, Shiv Mahima and Kedarnath written in Hindi and English.
On behalf of NIM, Delhi's architecture, Akshat Joshi, told that different designs for the RCC wall, in which the most related to Lord Shiva, 3D patches are being prepared. More than hundred and fifty paintings will be installed on the entire wall.
---
---
Published Date: July 14, 2017
Last Updated On: July 14, 2017
---