NIM takes effective measures to control Mandakinis spate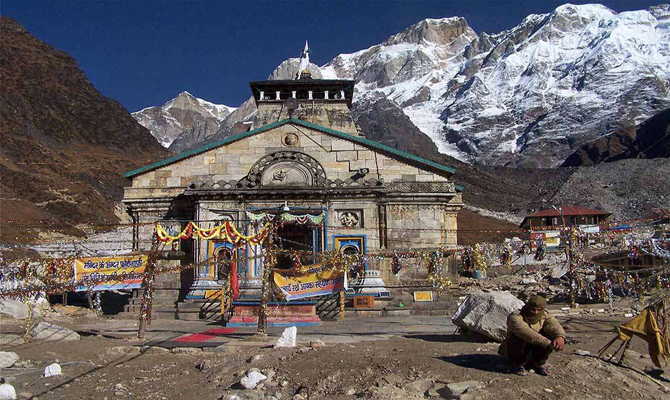 Uttarakhand Cabinet meeting at Kedarnath on October 20
River Mandakini is trying to scare the denizens of Uttarakhand yet again. The river is flowing in the direction of Kedarnath shrine which has alarmed Nehru Institute of Mounteering ( NIM). NIM is trying to divert the direction of Mandakini river.
On June 2013, Mandakini river caused havoc in which many people lost their lives. A large number of people are still missing and have not been found yet. But due to the success of various rescue operations, a lot of lives were saved by the courageous army personnels and various rescue teams.
Mandakini river was flowing fervently this year on June 25. It was observed that the river was changing its direction and flowing towards Kedarnath shrine. Meanwhile, the scenario has been changed as the rain stopped. While, NIM is still trying to divert the direction of Mandakini river. The media in charge of Nehru Institue of Mounteering told – the situation is under control and they are trying to take out the debris from the river.
Kedarnath walkway impedes advance on the fourth day
The clouds did not burst on Wednesday in Uttarakhand but in the next 24 hours its going to drizzle and moderate rainfall will occur in may areas of Uttarakhand. The Kedarnath walkabout has been obstructed due to bad weather and the pilgrimage has not been resumed yet. The Kedarnath walkabout coul not resume on the fourth day too. While, helicopter service is available from Guptkashi and Fata to Kedarnath.
News Source : Jagran, Rudraprayag
---
---
Published Date: July 8, 2015
Last Updated On: July 9, 2015
---