Rainfall in Kedarnath, Gangotri and Yamunotri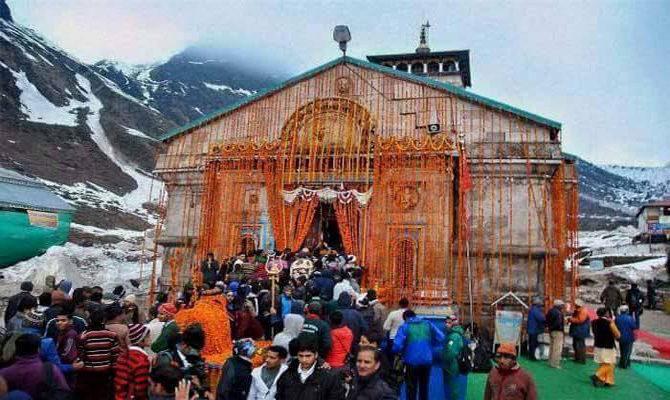 Rahul Gandhi pays homage to Kedarnath shrine
As the weather changed on Monday, the higher reaches Kedarnath, Gangotri and Yamunotri Dhams received fresh spell of rainfall. While the lake town, Nainital witnessed hailstorm. Strong rains are reported to shut down the Khipsy ke Pass close to Kailash Mansarovar route.
However, the sky was overcasted in plain areas, but could not give relief from the heat. However, the Met department said due to Western Disturbances the clouds are likely to pour the rain. On Tuesday, chances of light to moderate rain are there in some places and is expected to snow on the peaks. The warning has been issued of rain and hailstorm in some parts of the state. Strong winds and light showers in the evening relieved people of Doon from the incessant heat.
The last two days clouds prevailed in the region and it finally rained in Gangotri and Yamunotri Dhams in the afternoon on Monday. Meanwhile, condition was same in Kedarnath and its nearby areas which experienced mild rainfall around 3.30 pm in the afternoon. Nainital witnessed hailstorm.
Clouds persisted in other parts of the state too but did not rain. In such a relief from the scorching heat was not luck. State capital Dehradun was reported 37 ° C temperature on the fourth consecutive day.
News Source : Dainik Jagran, Dehradun.
---
---
Published Date: May 12, 2015
Last Updated On: May 13, 2015
---