Reconstruction of damaged Kedarnath premises to begin by month-end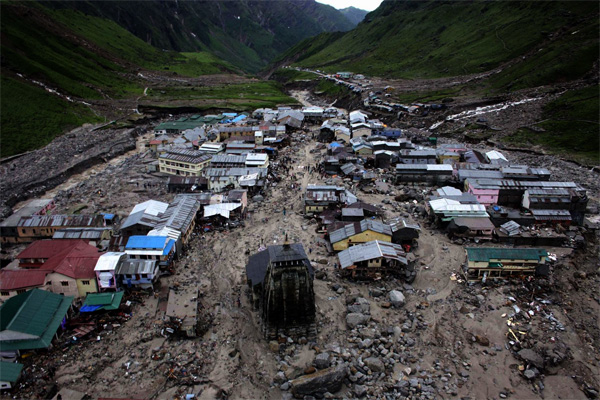 kedarnath-disaster-top-view
In the last year's disaster many of the buildings in the premises of Kedarnath Shrine has been destroyed. Construction work will be started by end of October. Delivery of heavy Machines and other equipment for the purpose of reconstruction of shrine of Kedarnath will begin from October 30.
More than 333 buildings and other small houses were damaged near the Kedarnath Temple in June 2013. Based on the report submitted by Geological Survey of India (GSI) to Uttarakhand Government, It is recommended that the work of reconstruction shall start by the end of October.
DM of Rudraprayag Mr. Langar said," The buildings were destroyed in the deluge. The GSI has recommended that the dilapidated structures be removed from the premises of the shrine". Buildings of 735 families were damaged and mostly destroyed during the disaster. According to GSI recommendations, no buildings will be structured near the premises of Shrine of Kedarnath in a radial Distance of 30 mts.
Work like Temporary River training, has been done and now government is planning to carry out permanent river training and flood protection work. The ASI is carrying out the work of restoration including of removing debris from the interior of Shrine and repairing those areas which were damaged.
---
---
Published Date: October 8, 2014
Last Updated On: October 28, 2014
---