1600 buses to run for Chardham Yatra
---
---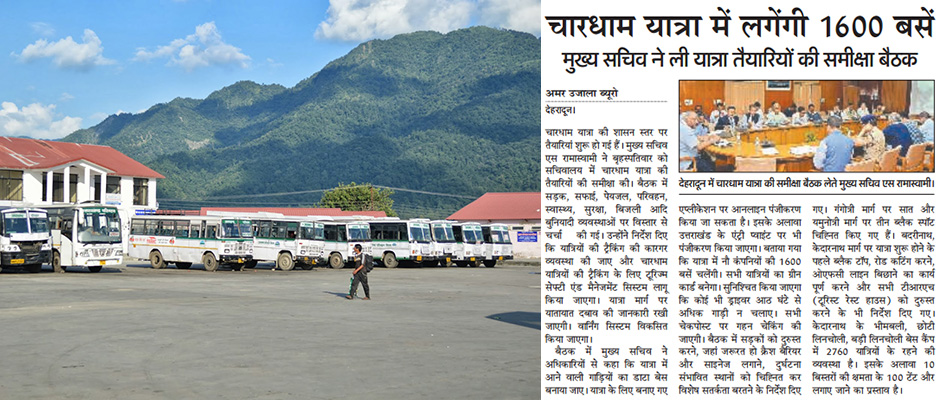 1600 buses to run for Chardham Yatra
Administration has started praparation of fothcoming Chardham Yatra. Special emphasis is being made on Road, Drinking water, Transportation, Health, Safety and Tracking of pilgrims. Warning system and Tourism Safety Management system will be developed for smooth chardham yatra.
---
---
---
---
Every vehicle going for yatra will be registered on entry points in the state. Chardham vehicle can also registered online on mobile app. There will be 1600 buses ready for chardham yatra this season. Each pilgrim have to register and get green card. In Kedarnath, more than 2760 pilgrims can stay at camps in Bhimbali, Choti Lincholi and Badi Lincholi. Other tha that 100 tents could be made with 10 beds each on Kedarnath route.
---
---
Published Date: March 25, 2017
---
Add Comments and Suggestions or Ask Questions about "1600 buses to run for Chardham Yatra"
We would be glad if you can comment below and provide your valuable suggestions and feedback on 1600 buses to run for Chardham Yatra. If this 1600 buses to run for Chardham Yatra page have any wrong information/list or out of context content, then you can report us as well.
If you have any questions, you can also ask as in the following comments section. Our team will try to provide you answers/solutions.