20 New reconstruction projects in Kedarnath soon
---
---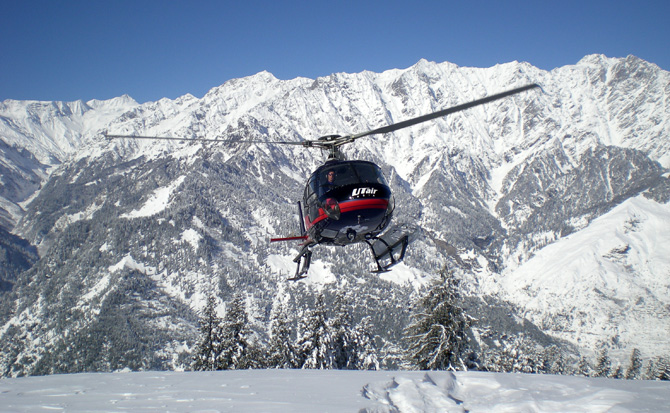 UTAir Kedarnath Helicopter Tour
UTAir Kedarnath Helicopter Tour
---
---
State govt is launching as many as 20 developement projects in Kedarnath and its surrounding areas in Rudraprayag district. These projects includes WiFi installation, imrovement in tourism and transportation infrastructure.
All projects are the step forward for the developement of the flood hit area. These projects also include a helipad of 150 by 50 mtrs for transporting heavy machinery necessary for reconstruction of Kedarnath town. Other projects include making Kedarnath and other nearby places Wi-Fi enabled and better internet facilities, installed by the District Disaster Management Authority ( DDMA). This includes installation of Kedarnath Rescue, an Android app, commissioning of a digital display board for weather conditions at a cost of Rs 4.60 crore.
As part of this package, 25 cottage with advanced facilities will be built for pilgrims at Kedarnath, in addition to a smaller helipad behind Kedarnath temple and two pilgrim reception centres, one each adjoining the two helipads, officials said.
News Src : TOI
---
---
Published Date: October 15, 2015
---
Add Comments and Suggestions or Ask Questions about "20 New reconstruction projects in Kedarnath soon"
We would be glad if you can comment below and provide your valuable suggestions and feedback on 20 New reconstruction projects in Kedarnath soon. If this 20 New reconstruction projects in Kedarnath soon page have any wrong information/list or out of context content, then you can report us as well.
If you have any questions, you can also ask as in the following comments section. Our team will try to provide you answers/solutions.