304 pilgrims visited Kedarnath
---
---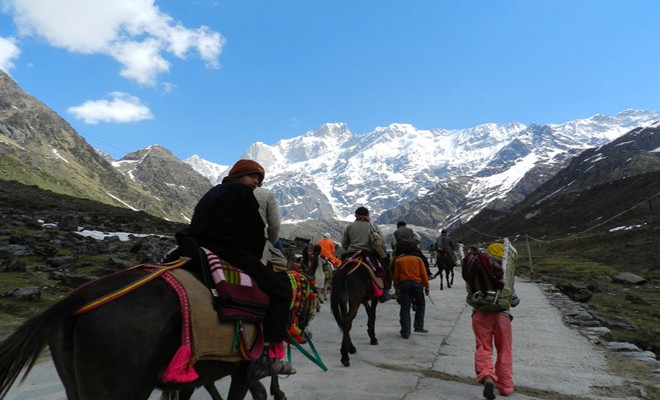 Kedarnath Yatra trek route to start from Gaurikund
---
---
Close to 300 pilgrims reached the revered shrine of Kedarnath after the heavy rains had make the pilgrimage to the Kedarnath valley difficult. Out of 304 pilgrims that visited the shrine, 253 were men, 38 women and 13 children. The total number of pilgrims those who have visited Kedarnath this year is close to 2,50,000 and the number is expected to increase during the second phase of the pilgrimage in September.
The Panch Kedar shrines of Tungnath and Madmaheshwar was also visited by devotees to worship Lord Shiva.
---
---
Published Date: July 21, 2016
---
Add Comments and Suggestions or Ask Questions about "304 pilgrims visited Kedarnath"
We would be glad if you can comment below and provide your valuable suggestions and feedback on 304 pilgrims visited Kedarnath. If this 304 pilgrims visited Kedarnath page have any wrong information/list or out of context content, then you can report us as well.
If you have any questions, you can also ask as in the following comments section. Our team will try to provide you answers/solutions.