55000 Pilgrims Visited Badrinath Dham Till Now
---
---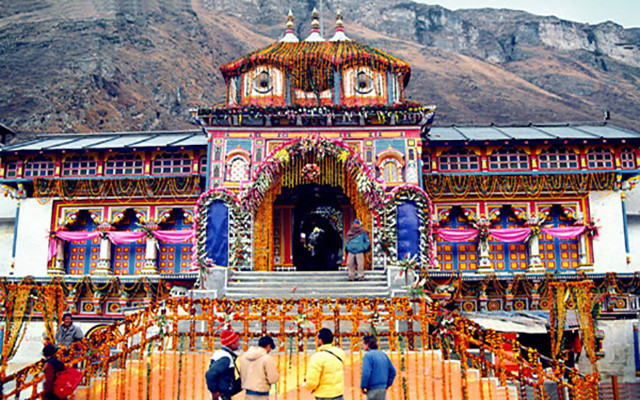 Badrinath Temple to open on 30 April 2018
---
---
After the opening of Badrinath shrine, the number of pilgrims from other states and countries are kept on rising. Till now over 55000 pilgrims have visited Badrinath dham. Local shop owners are enthusiastic about huge pilgrims turnout.
Pilgrims are also keen on visiting nearby tourist spots like Chopta, Auli and Gwaldam on the return from dham. Many tourist can be seen to enjoy the natural vistas through thier own tent accommodation. Its ahs been foreseen that this year yatra will be very fruitful as on the opening day there was 20000 pilgrims were present.
This year pilgrims are directly going to Badrinath from Kedarnath via Chopta, Kedarnath Wildlife Sanctuary and Gopeshwar. Many tourist are also going for trekking to meadows such as Roopkund, Aali Bugyal, Chinap valley, Kunwari Pass, Panar Valley, Sapt Kund.
---
---
Published Date: May 16, 2016
---
Add Comments and Suggestions or Ask Questions about "55000 Pilgrims Visited Badrinath Dham Till Now"
We would be glad if you can comment below and provide your valuable suggestions and feedback on 55000 Pilgrims Visited Badrinath Dham Till Now. If this 55000 Pilgrims Visited Badrinath Dham Till Now page have any wrong information/list or out of context content, then you can report us as well.
If you have any questions, you can also ask as in the following comments section. Our team will try to provide you answers/solutions.