Adi Badri
---
---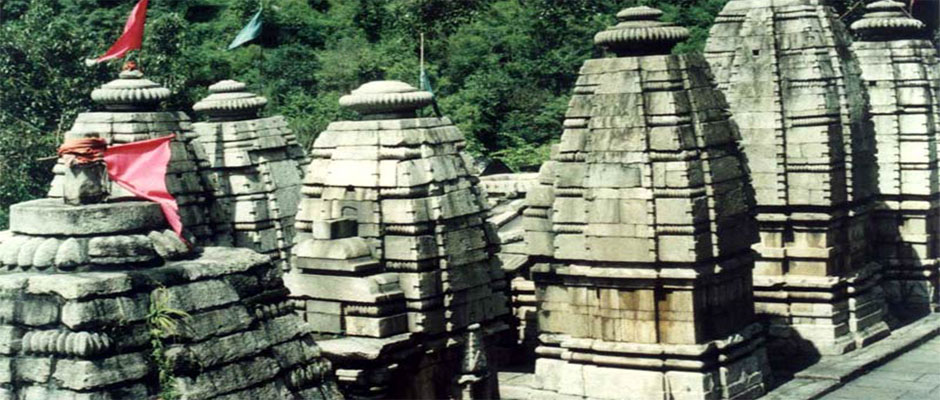 Adi Badri Temples Group
Adi Badri Temple
Adi Badri is the group of 16 temples, located close to KarnaPrayag. The main temple is dedicated to Narayan (Lord Vishnu) and part of famous Panch Badri pilgrimage circuit. The Adi Badri is the first temple complex among the Sapta Badri temples located in the hill ranges 17 kilometres from Karnaprayag.
The Panch Badris are: Badrinath , Bhavishya Badri, Yogdhyan Badri, Vridh Badri and Adi Badri.
---
---
---
---
Adi Badri History and Legend
Seven temples of this chain were built during the late Gupta period (5th century to 8th century).
It is also believed that Lord Vishnu used to to live here in Satyug, Treta and Dwapar. In Kalyug he shifted to Badrinath, thats why it is known as Adi Badri. Adi mean Ancient. It is believed that these temples, dating to the Gupta age, were sanctioned by Adi Shankaracharya who wanted to spread the tenets of Hinduism to every remote corner of the country.
It is believed that Maha Rishi Ved Viyas wrote shri Mad Bhagwat Maha Puran at this spot. Adi Badri is also considered as emerging spot of Saraswati River.
Inside Adi Badri Temple
Inside main Adi Badri temple there is a raised platform in the pyramidal form. Within the temple, a black stone idol is installed. The height of the temples vary from 2–6 metres.
Pooja in Adi Badri Temple
Brahmins from South India serve as chief priests in the temple.
Adi Badri Opening and Closing Timings
Adi Badri temple opens on Makar Sankranti and closes in the month of November.
Best Time to Visit Adi Badri
Best Months: May, June, September, October
How To Reach Adi Badri
By Road: Adi Badri is approachable from Karnaprayag, 19 kms, which in turn is connected by a rnotorable road with Ranikhet, Nainital and Ramnagar.
By Air: Nearest airport is Jolly Grant 209 kms from Rishikesh.
By Rail: The nearest railhead, Rishikesh, is 192 kms.
Accommodation in Adi Badri
Nearest Tourist Rest House is at Kamaprayag, Temple Committee Guest House, private hotels and dharamshala are available at Karna Prayag.
Image Gallery of Adi Badri
---
---