Advance Booking Starts for Char Dham Yatra
---
---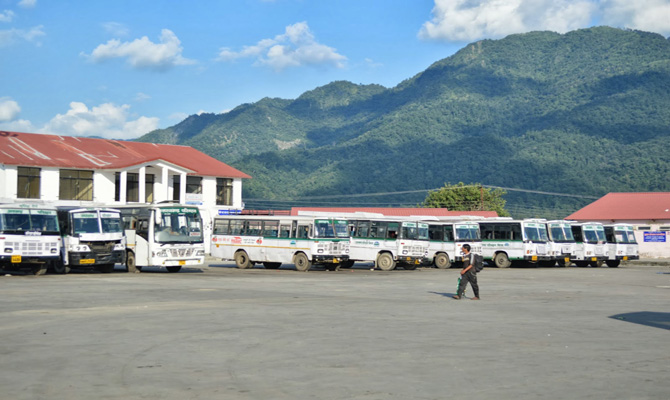 Advance booking starts for Char Dham Yatra
---
---
The main focus on the holy Char Dham Yatra is in limelight this year. The travel Companies are flooded with calls for advance booking from different states of the country. A total of 30 buses have been booked by now. The surge in the number of tourist inflow has also filled the travel agencies with great excitement.
Along with buses, Taxi-Jeep also starting to receive advance booking for Chardham Yatra. Nine Private companies who have made Common rotation service for Chardham has received bookings for more than 30 buses.
The number of tourists coming to state is believed to rise by a great number. The travel agencies are receiving incessant calls for the booking of upcoming yatra of which tha calls from Gujarat and Maharashtra are seen to be maximum. Other calls following Gujarat and Maharashtra are Punjab, Haryana, Madhya Pradesh and Chattisgarh.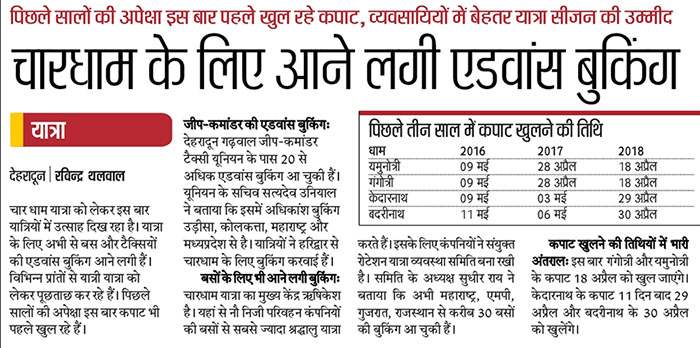 ---
---
Published Date: February 19, 2018
---
Add Comments and Suggestions or Ask Questions about "Advance Booking Starts for Char Dham Yatra"
We would be glad if you can comment below and provide your valuable suggestions and feedback on Advance Booking Starts for Char Dham Yatra. If this Advance Booking Starts for Char Dham Yatra page have any wrong information/list or out of context content, then you can report us as well.
If you have any questions, you can also ask as in the following comments section. Our team will try to provide you answers/solutions.