Annapurna Temple portals to open today, Tungnath on May 8
---
---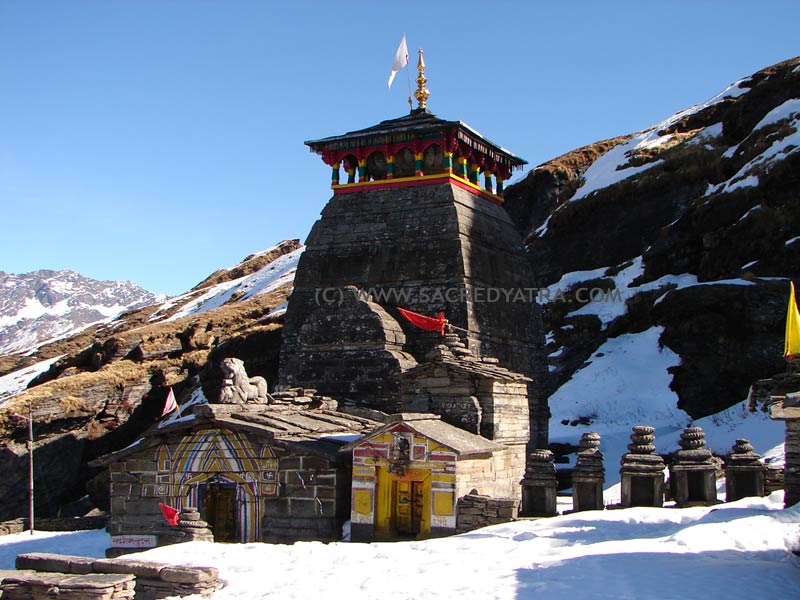 Tungnath Temple
Tungnath Temple on the famous Panch Kedars
---
---
Annapurna temple, situated in world famous tourist spot Dodital will open its portals for the pilgrims today (i.e Tuesday). On Monday, sacred palanquin was taken with grand celebration by Aradhya Dev along with locals from Agoda village to Dodital. Before leaving for Agoda, the devotees gathered and worshipped holy palanquins.
Gangotri MLA Vijaypal Singh Sajwan was present on this auspicious occasion  and  announced grant of 1 lakh rupees for beautification of Nag Devta Temple in Dhasda village. He also interacted with the villagers and listened to their problems. He said the flash floods in 2012 and 2013 ravaged the valley leading to massive destruction. To bring it back to the shape continuous efforts are on with the help of government. He told in order to speed up the restoration work orders have been issued to concerned officers and departments.
The doors of the shrine will be opened on Tuesday for summers in the presence of holy palanquins. On the occassion Gram Pradhan Chandra Lal, Sarita Devi, Kamal Singh Rawat, Dr. Radheshyam Khanduri, Digvijay Singh Negi, Mahavir Panwar, Shivram Panwar, Rajendra Panwar, etc were present.
Tratiya Kedar Doli will depart tomorrow
Rudraprayag : Tritiya Kedar – Tunganath has started its preparations with full enthusiasm to open its portals. On May 6, God Tunganath will leave for Summer Dham coming out from Garbhagrah. Portals of Tritiya Kedar will open on May 8. The date of opening of the doors was fixed on Baisakhi festival. Following which the shrine of Tunganath will be taken out from Garbagrah on May 6 and will reach Bhootnath Temple for evening halt. Offering darshan at different stages the holy palanquin will reach Chopta next day in the evening. Then portals will be thrown open on May 8 amid chanting mantras. Mandir Samiti and Hak Hakukdhari have started engaging in the preparations. Head of the Temple Anil Sharma told making arrangements for the openening of portals have been started.
News Source : Dainik Jagran, Uttarkashi
---
---
Published Date: May 5, 2015
---
Add Comments and Suggestions or Ask Questions about "Annapurna Temple portals to open today, Tungnath on May 8"
We would be glad if you can comment below and provide your valuable suggestions and feedback on Annapurna Temple portals to open today, Tungnath on May 8. If this Annapurna Temple portals to open today, Tungnath on May 8 page have any wrong information/list or out of context content, then you can report us as well.
If you have any questions, you can also ask as in the following comments section. Our team will try to provide you answers/solutions.