Baba Kedar Utsav Doli Will Leave Tomorrow
---
---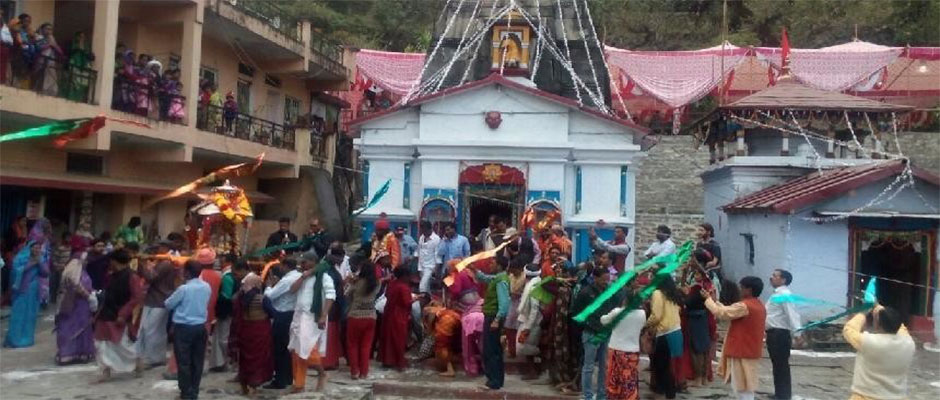 Kedarnath Utsav Doli
Utsav doli of Baba Kedarnath will leave for Kedarnath Dham from Omkareshwar Temple on April 26. After six months, from the winter seat, the Utsav Doli yatra will starts from 26 April and reach Kedarnath on the evening of 28 April.
---
---
---
---
The procession will start with the special worship of Bhairavnath, on Wednesday. The Utsav Doli will reach Kedarpuri on April 28 and on 29 April the Kedarnath Temple kapaat will be opened.
Shri Badrinath-Kedarnath Temple Committee executive officer NP Jhamloki told that on Wednesday, after the worship of Bhairavnath at Ukhimath, Baba Kedar's Panchkam Utsav Doli will depart for Kedarnath Dham on Thursday, April 26, at 10 a.m.
After the night break in the first halt Phata, Doli will reach Gaurikund on April 27 and Kedarnath Dham on April 28. On March 29, at 6.15 am, the kapaat of Kedarnath Dham will be opened. For this, the temple committee has completed all the preparations.
---
---
Published Date: April 25, 2018
---
Add Comments and Suggestions or Ask Questions about "Baba Kedar Utsav Doli Will Leave Tomorrow"
We would be glad if you can comment below and provide your valuable suggestions and feedback on Baba Kedar Utsav Doli Will Leave Tomorrow. If this Baba Kedar Utsav Doli Will Leave Tomorrow page have any wrong information/list or out of context content, then you can report us as well.
If you have any questions, you can also ask as in the following comments section. Our team will try to provide you answers/solutions.