Online Pooja Booking Started for Badri-Kedar Dham
---
---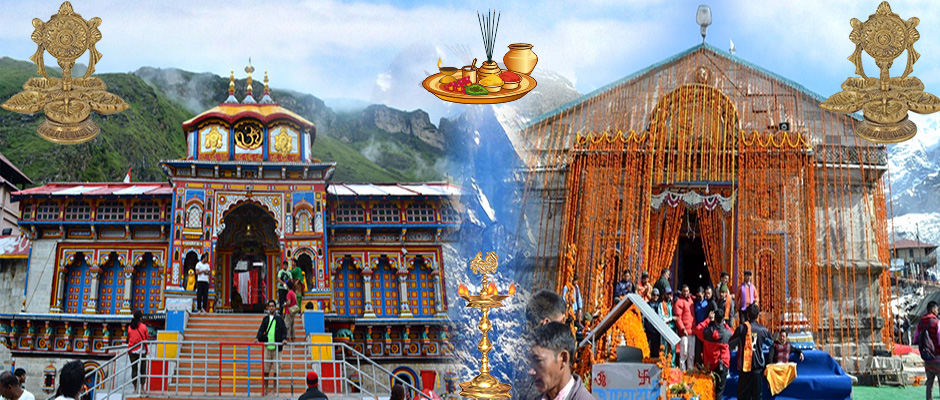 Online Book Puja at Kedarnath & Badrinath
The Badrinath-Kedarnath Temple Committee (BKTC) has opened its website for the Online Pooja booking at Badrinath and Kedarnath Dham. Devotees will be able to make their booking for the six-month journey from today according to their convenience. With the announcement of the opening date of Kedarnath Dham on Mahashivratri, the temple committee has also started online booking for the yatra.
---
---
---
---
Devotees can do Online Pooja Booking for all major temples of Uttarakhand
Temple committee chairman Mohan Prasad Thapliyal said that pilgrims can log in to the website of the temple committee to get information about Badrinath, Kedarnath Dham as well as committee subordinate temples, Panch Kedar, Panch Badri, Panch Prayag. Apart from the details of worship of various temples, other information is also available on the website.
The committee has so far received 37 lakh rupees as donations for both Kedar and Badri Dhams during the winter season. With this amount, the necessary facilities for devotees will be collected in both the dhams while improving the travel arrangements. In the first week of March, the BKTC team will go to Kedarnath, which will make necessary arrangements there until the opening of the doors. According to the officials of the committee, the team will assess the damage caused by the snow to the properties there. Arrangements will be made for the yatra based on the team's report. The committee will arrange hot tents for priests and guests this time.
---
---
Published Date: March 4, 2020
---
Add Comments and Suggestions or Ask Questions about "Online Pooja Booking Started for Badri-Kedar Dham"
We would be glad if you can comment below and provide your valuable suggestions and feedback on Online Pooja Booking Started for Badri-Kedar Dham. If this Online Pooja Booking Started for Badri-Kedar Dham page have any wrong information/list or out of context content, then you can report us as well.
If you have any questions, you can also ask as in the following comments section. Our team will try to provide you answers/solutions.