Badri-Kedar receives 3,61,671 pilgrims
---
---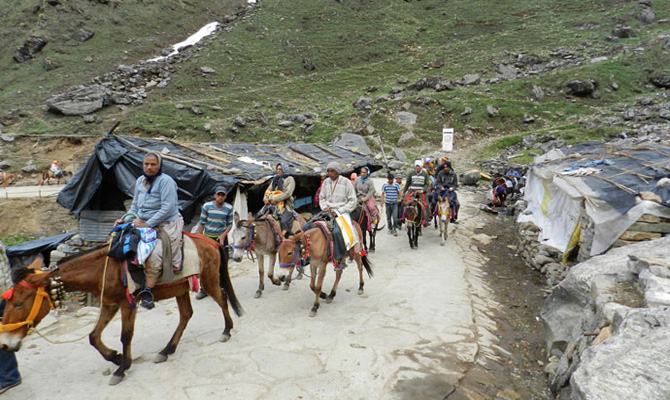 Fitness Test Compulsory for Senior Citizens going to Char Dham Yatra
---
---
The latest pilgrim stats for Badri-Kedar shrines has reach over 3 lakhs. Total 3,61,671 pilgrims have taken blessings from Kedarnath and Badrinath shrine.
Despite heavy rain warning from weather department, there is no decrease in pilgrims visiting Chardham. On monday, 5587 visited Kedarnath and 12779 visited Badrinath. Registration counters remain full also in monday. Over 9000 pilgrims done registration in various centres. 155 buses leave for Chardham yatra on monday.
---
---
Published Date: May 31, 2016
---
Add Comments and Suggestions or Ask Questions about "Badri-Kedar receives 3,61,671 pilgrims"
We would be glad if you can comment below and provide your valuable suggestions and feedback on Badri-Kedar receives 3,61,671 pilgrims. If this Badri-Kedar receives 3,61,671 pilgrims page have any wrong information/list or out of context content, then you can report us as well.
If you have any questions, you can also ask as in the following comments section. Our team will try to provide you answers/solutions.