Badrinath dham to open tomorrow
---
---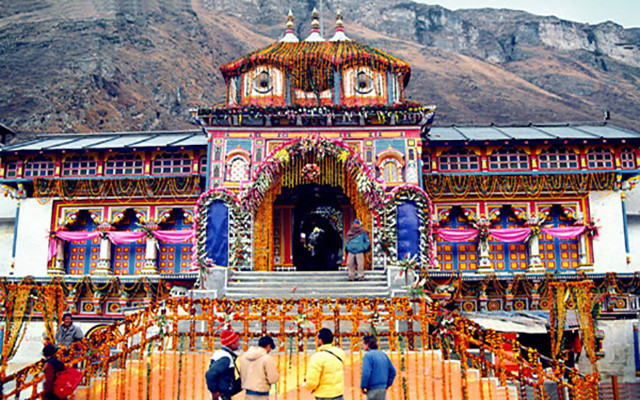 Badrinath Temple to open on 30 April 2018
---
---
Badrinath shrine to open on 11 May this year. All facilities in Badrinath and on its route has been completed. The flowers to decorate the temple is being transported on trucks from Rishikesh. All hotels and lodges owners are ready to welcome pilgrims to Badrinath. More than 20 thousand pilgrims can stay in Badrinath.
The kapat of Badrinath will open on 11 May at 04:33 am. Every year Badrinath temple and nearby place is decorated with flowers on its opening day. The shops and hotels are also seen decorated and waiting to pilgrims to visit Badrinath dham. All facilities like electricity, water, telecommunication has been restored. Pilgrims started to reach at BAdrinath dham to attend opening ceremony.
---
---
Published Date: May 10, 2016
---
Add Comments and Suggestions or Ask Questions about "Badrinath dham to open tomorrow"
We would be glad if you can comment below and provide your valuable suggestions and feedback on Badrinath dham to open tomorrow. If this Badrinath dham to open tomorrow page have any wrong information/list or out of context content, then you can report us as well.
If you have any questions, you can also ask as in the following comments section. Our team will try to provide you answers/solutions.