Badrinath Portal will open from May 2016
---
---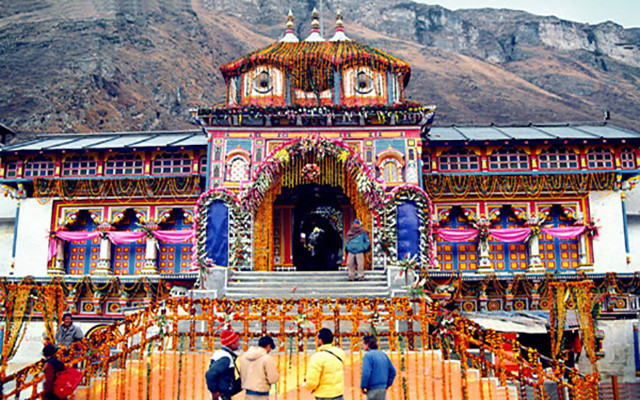 Badrinath Temple to open on 30 April 2018
---
---
This is a good news for all char dham devotees that the door of Badrinath shrine will be reopened from May 2016. The Badrinath shrine is open for six month only. On the day of Basant Panchami, Rajpurohit announced this at Royal Place of Narendranagar. Last time the shrine door were closed on last year 17th Nov 2015.
A puja will be done before the opening of the doors
Everything has planned by the Badrinath-Kedarnath Commitee. According to the CEO B.D Singh, the Badrinath portals will be opened with a puja and holy chants. This ceremony will be started from 4.00 am in the morning. Devotees can visit the shrine after 11 May 2016.
---
---
Published Date: March 5, 2016
---
Add Comments and Suggestions or Ask Questions about "Badrinath Portal will open from May 2016"
We would be glad if you can comment below and provide your valuable suggestions and feedback on Badrinath Portal will open from May 2016. If this Badrinath Portal will open from May 2016 page have any wrong information/list or out of context content, then you can report us as well.
If you have any questions, you can also ask as in the following comments section. Our team will try to provide you answers/solutions.