Portals of Badrinath Temple Closed for winters
---
---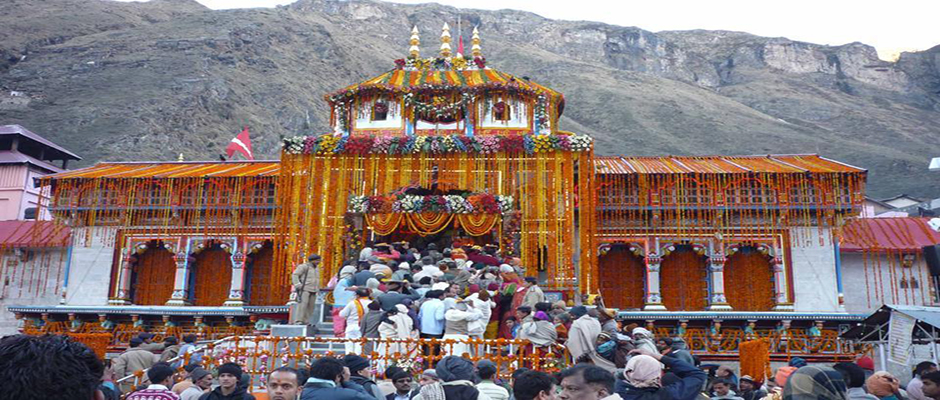 Badrinath Dham closed for winter season
The doors of
Badrinath shrine
have been closed for the winter on Sunday 17 November 2019 at 05:13 pm. On the last day of the journey, more than 10,000 pilgrims visited Lord Badrinath. According to religious traditions, the portal of Badrinath Dham has been closed for 6 months at 05:13 pm with the secret mantra.
---
---
Badrinath Temple closed to the public for winters
Raval (Chief Priest) of Badrinath Temple Ishwari Prasad Namboodari, Dharmadhikari Bhuvan Chandra Uniyal and Other priests of Badrinath temple had done all the rituals. From morning 03:30 am, Worship of Lord Badrinath had been started. Lord Badrinath was invoked with the secret mantra. Religious processes in Dham lasted till noon.
Lord Badrinath will be worshipped in Narsingh Temple Joshimath during the winter season
According to the religious tradition at 04:30 pm, Raval Ishwari Prasad Namboodari took the statue of Goddess Lakshmi and placed the statue of Lakshmi Ji in Badrinath Garbhagrah and kept Ghee on the blanket made from the daughters of Mana village. After this, the statue of Lord Kuber Ji, Garud Ji and Uddhav Ji from the Badrinath Temple was brought out from the sanctum. During the closing ceremony, the idol of Lord Vishnu was taken in a palanquin to Joshimath, where the deity will be worshipped during winters. The devotees can enrapture in the spiritual bliss as the Char Dham Yatra will be functional for the coming six months in order to promote pilgrimage and other tourism activities. On this occasion, MLA Manoj Rawat, former MLA Rajendra Bhandari, Jila Panchayat Adhyaksh Rajni Bhandari, DM Swati S Bhadauria, Superintendent of Police Yashwant Chauhan, CDO, etc. were present.
---
---
Published Date: November 18, 2019
---
Add Comments and Suggestions or Ask Questions about "Portals of Badrinath Temple Closed for winters"
We would be glad if you can comment below and provide your valuable suggestions and feedback on Portals of Badrinath Temple Closed for winters. If this Portals of Badrinath Temple Closed for winters page have any wrong information/list or out of context content, then you can report us as well.
If you have any questions, you can also ask as in the following comments section. Our team will try to provide you answers/solutions.