Portals of Badrinath Temple Close for Winters Today
---
---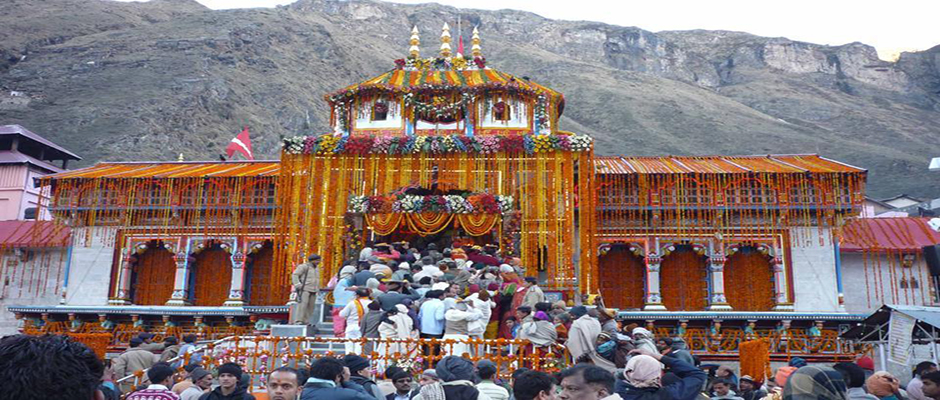 Badrinath Dham will close for winter season
The doors of Badrinath shrine will be closed today for the winter at 03:35 pm. On the last day of the journey, more than 5,000 pilgrims will be present at Lord Badrinath Dham. According to religious traditions, the portal of Badrinath Dham will be closed for 6 months at 03:35 pm with the sacred mantra.
---
---
---
---
Badrinath Temple close to the public for winters
Raval (Chief Priest) of Badrinath Temple Ishwari Prasad Namboodari, Dharmadhikari Bhuvan Chandra Uniyal and Other priests of Badrinath temple will do all the rituals. From noon 01:30 pm, Worship of Lord Badrinath for the closing ceremony will be started. Lord Badrinath will invoked with the secret mantra. Badrinath Dham gates will be closed at 03:35 pm and religious processesion in Dham last till evening.
Badrinath Dham decorated with flowers
For the closing ceremony of Badrinath Temple, whole temple is decorated with flowers. For the Badrinath Yatra 2022, total 17,53,000 pilgrims visited Badrinath Dham and today more than 5000 pilgrims will be present to watch closing of Badrinath Dham.
In the process of closing of Badrinath Dham kapaat, Kadai Bhog will be organised at Lakshmi Temple for Goddess Laxmi. After which the Bhog will be present to Goddess Lakshmi and will be distributed to pilgrims. After the closing of Badrinath, Rawal (Chief Priest) Ishwar Prasad Namboodari will place idol of Goddess Laxmi in Garbgrih of Badrinath Temple. Idols of Lord Kuber and Udhav will be taken outside Badrish Panchayat (Garbgrih) and Utsav Doli will be taken to Pandukeshwar.
Lord Badrinath will be worshipped in Narsingh Temple Joshimath during the winter season
According to the religious tradition, at 02:30 pm, Raval Ishwari Prasad Namboodari will take the statue of Goddess Lakshmi and placed the statue of Lakshmi Ji in Badrinath Garbhagrah and kept Ghee on the blanket made from the daughters of Mana village.  After this, the statue of Lord Kuber Ji, Garud Ji and Uddhav Ji from the Badrinath Temple will be brought out from the sanctum. During the closing ceremony, the idol of Lord Vishnu will be taken in a palanquin to Joshimath, where the deity will be worshipped during winters.  The devotees can enrapture in the spiritual bliss as the Char Dham Yatra will be functional for the coming six months in order to promote pilgrimage and other tourism activities. 
---
---
Published Date: November 19, 2022
---